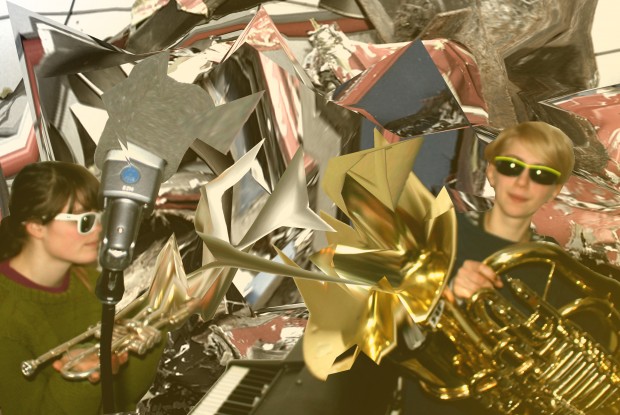 SØNDAG 7. OKTOBER KL. 20:00
Skrap
Heida Karine Johannesdottir Mobeck – tuba og effekter
Anja Lauvdal: Korg MS10
Duoen Skrap har spilt sammen i seks år. Det kan høres lenge ut, men det er to
unge og lovende musikere vi treffer her. Heida Karine Johannesdottir Mobeck på
tuba og diverse elektronikk og Anja Lauvdal på keyboards. Duoens utgangspunkt
er å eksperimentere med bassfrekvente lyder, med den originale besetningen synth og tuba.
Skrap ble startet da de to tilfeldigvis befant seg i et lite rom med to bassforsterkere
satt mot hverandre. Lydbølgene og interaksjonene mellom lydkildene og musikerne
som oppsto ble utgangspunktet for bandet. De sier selv at musikken er inspirert
av band som Sunn O))) og Streifenjunko.
se hele Kampenjazz høstprogram klikk her