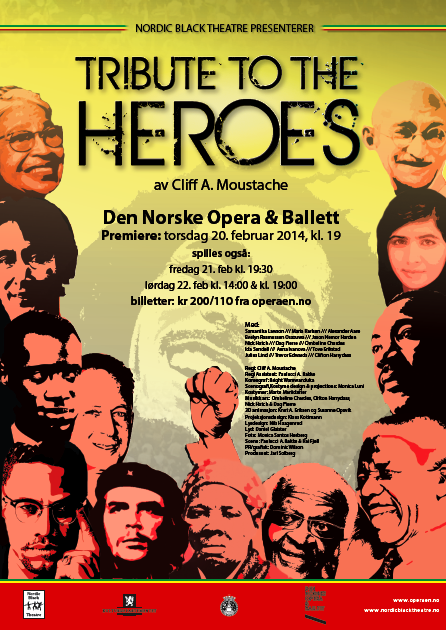 Premiere: torsdag 20. februar kl. 19:00 2014
spilles også: fredag 21. feb kl. 19:30
lørdag 22. feb kl. 14:00 & kl. 19:00
Scene 2, Den Norske Opera & Ballett
billetter: 200/110 fra operaen.no
Tribute to the Heroes
Vår forestilling er en hyllest til 12 helter som har hatt stor betydning for menneskeheten. Det er viktig å ha forbilder og helter som har kjempet for rettferdighet og fred, og som inspirere oss til å gjøre verden til et bedre sted i dag.  Gjennom musikk, dans, bilder og deres egne ord kommer vi nærmere heltene: Madiba Nelson Mandela, Rosa Parks, Paul Robeson, Harriet Tubman, Mahatma Gandhi, Che Guevera, Martin Luther King, Malcolm X, Desmond Tutu, Aung San Suu Kyi, Dag Hammarskjøld og Malala Yousafzai.  Musikken er hovedsakelige av Bob Marley og spilles i helt ny drakt med reggae band og strykekvartetten 4 NOIA.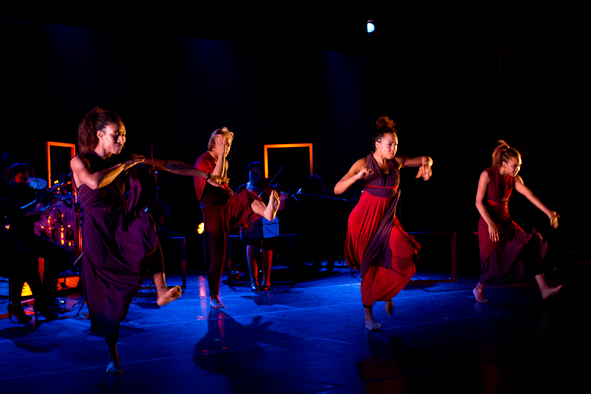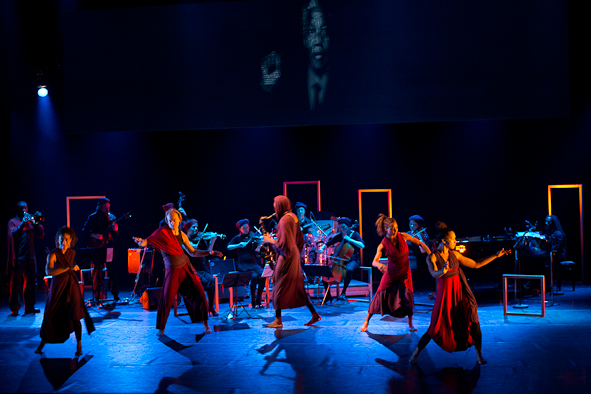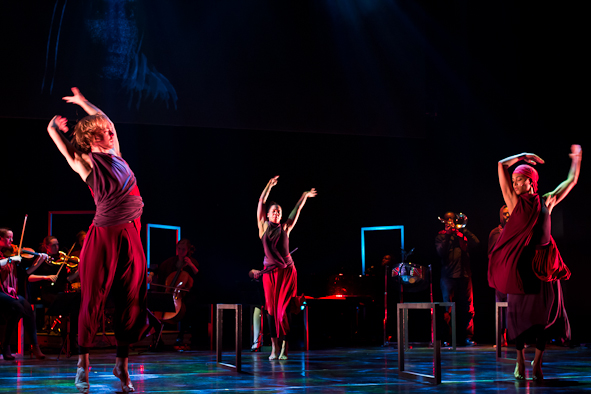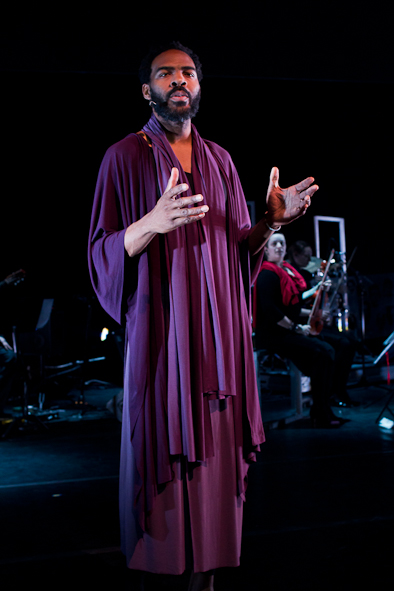 foto: Monica Santos Herberg 
Premiere: torsdag 20. februar kl. 19:00 2014
spilles også: fredag 21. feb kl. 19:30
lørdag 22. feb kl. 14:00 & kl. 19:00
Med:
Samantha Lawson /// Maria Karlsen /// Alexander Aarø
Evelyn Rasmussen Osazuwa /// Jason Nemor Harden
Nick Hatch /// Dag Pierre /// Ombeline Chardes
Ida Sundell /// Anna Ivanova /// Tove Erikstad
Julius Lind /// Trevor Edwards /// Clifton Harrydass
Regi: Cliff A. Moustache
Regi Assistent: Paulucci A. Bakke
Koreograf: Bright Wamwanduka
Scenografi,Kostyme design & portrett design: Monica Luni
Kostymer: Marte Maritdatter
Projeksjonsdesign: Klaus Kottman
3D animasjon: Knut A. Eriksen, Herman Eytorsson & Susanne Opsvik
Lysdesign: Nils Haagenrud
Musikk arr.: Ombeline Chardes, Dag Pierre, Nick Hatch, Clifton Harrydass
Lyd: Daniel Glaister
Scene: Paulucci A. Bakke & Kai Fjell
PR: Dominic Wilson
Produsent: Jarl Solberg
Utstillingen «Tribute to the Heroes» av Laverne Wyatt-Skiubakken på Cafeteatret og Operaen.  Mer info her: http://nordicblacktheatre.no/2014/02/11/utstilling-tribute-to-the-heroes-av-laverne-wyatt-skriubakken/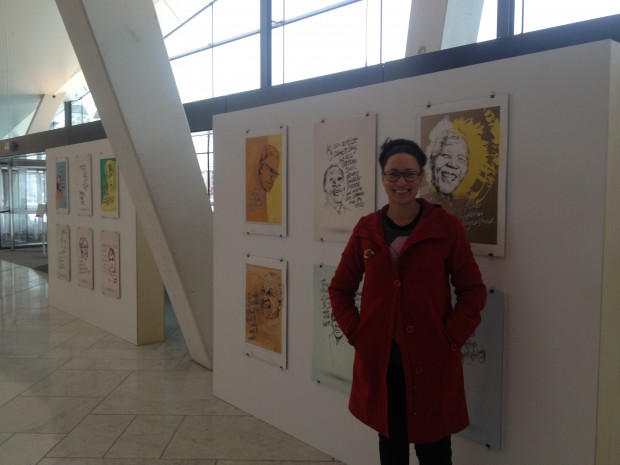 /// forestillingen var en kjempe sukksess med 4 utsolgte saler med strålende fornøyde publikumere.
Artikkel i Dagsavisen 14. februar 2014 http://www.dagsavisen.no/kultur/hyller-frihetsheltene/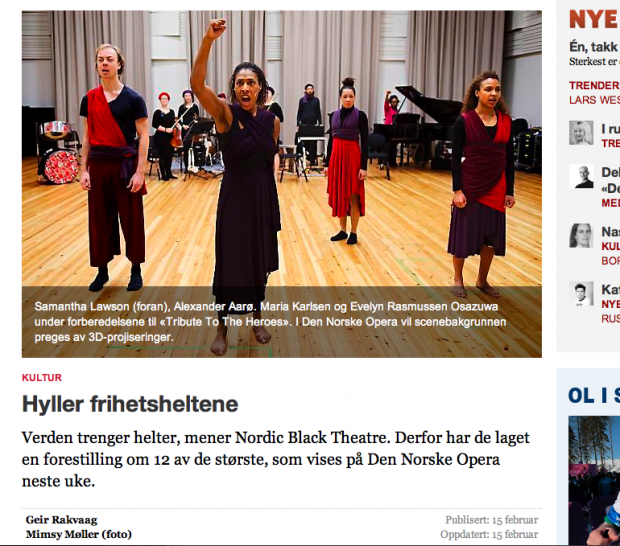 Artikkel i Utrop.no
http://www.utrop.no/Nyheter/Kulturnytt/26722