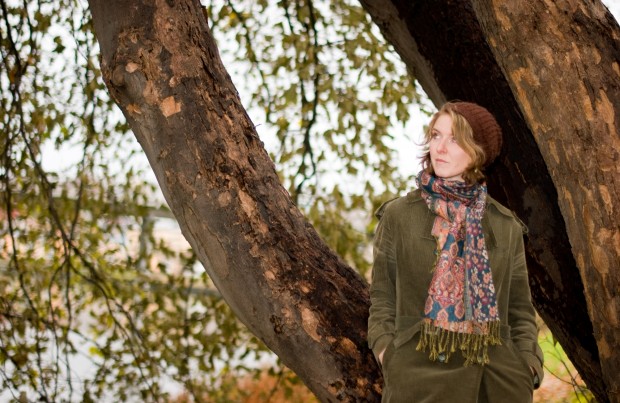 IDA SVANES & BAND – CAFÉTEATERET 22. APRIL 2014
Lyrisk visejazz med byen som tema.
Mange har hørt Ida Svanes på åpne scener som One From The Heart, Open Expressions m.fl. Hun har spilt konserter og turnert i Norge og Norden, både som soloartist og med band. Nå tar hun med seg bandet og flere gjester inn på en av Oslos fineste scener, Caféteateret!
Publikum vil få servert et knippe av Idas låter, både på norsk og engelsk. Det er først og fremst hverdagspoesien og de smakfulle arrangementene som kjennetegner Idas musikk. Med bakgrunn som klassisk gitarist evner hun å knytte akkompagnement og tekst/melodi sammen på en særegen måte, godt understøttet av et solid band med bakgrunn fra både jazz, vise, folk og latin!
Se video til sangen All verdens tid her: https://www.youtube.com/watch?v=JuPlxudjuxo
Bandet består av Luis Sucari, perkusjon, Audun Reithaug, kontrabass, Atle Kvia, mandolin og Fredrik Hovland, gitar. Gjester på scenen denne kvelden er pianisten Eirin Waade, cellisten Kristine Solberg, og sist, men ikke minst King Milo fra Senegal! Han er kjent for mange fra Open Expressions og konserter/jam på Café Sør, denne kvelden får vi høre han i akustisk versjon i samspill med Ida.
Mange av musikerne Ida har med på scenen har hun møtt i Oslo, og byen som møtested blir en rød tråd gjennom denne kvelden. Flere av låtene som framføres har byen og bylivet som tema, og bildeserien «Conversations with Oslo» av Javier Auris vil vises i pausen. Dette er bilder som tar pulsen på Oslo, folket, stemningen og kontrastene. Les mer om fotografen her: www.javierauris.com
Velkommen til konsert!
Cafeteateret, Hollendergata 8
22.april, konsertstart kl. 20.00
CC: 100/80 (student)