Oslo World Music Festival er stolt av å presentere to knall artister som er for tiden bosatt i Oslo: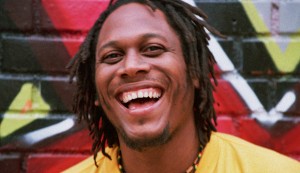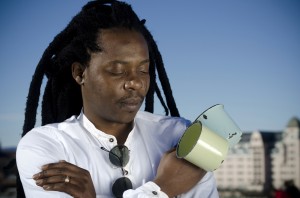 Sheldon Blackman & Band + Bafana Nhlapo & Band!
Dørene åpner: 20:00
Konsert: 21:00
Pris: 200,- + avgifter
Bafana Nhlapo
Som liten var Bafan Nhlapo omringet av Sowetos kunst, kultur og anti-apartheidbevegelse. Faren hans var musiker og medlem av de berømte King Star Brothers, og ga Bafana hans musikalske opplæring. Han startet tidlig å spille sammen med poeter i den levende kunst og kulturscenen i Johannesburg, og vakte etter hvert oppmerksomhet i de kretsene med sitt uvanlige valg av instrumenter. Bafana er senere blitt svært kjent for sitt bruk av 'industrial percussion', eksempelvis gamle metal kopper og kar han har samlet gjennom årene.
Bafana synger hovedsaklig på morsmålet isiZulu, som selv om det er vanskelig å forstå for mange er sterkt og nydelig kommunisert gjennom hans flotte falsettstemme. Han jobber med en melodiblanding av tradisjonsrik Zulu og moderne stilarter som afro, funk, jazz og rock.
Etter stor suksess med bandet Kwani Experience og to kritikerroste album sammen med de, gikk han solo. Videre spilte han blant annet hovedrollen som Peter Tosh i "De musikalske legender" på Den norske opera i Oslo. Bafana har også gjort samarbeid med bla Busi Mhlongo , Madala Kunene , Lebo Mathosa , Thandiswa Mazwai og norske Bugge Wesseltoft.
Bafana Nhlapos bemerkelsesverdige stemme vil sammen med den unike lyden av tinnkopper,være en enestående opplevelse på Cafeteateret.
– See more at: http://www.osloworld.no/nyheter-2014/bafana-nhlapo/#sthash.SH3huYMv.dpuf
Sheldon Blackman
Sheldon Blackman er en spennende kunstner, musiker og låtskriver fra den karibiske øygruppen Trinidad og Tobago, som nå er basert i Oslo med sitt band THE SOUL REBELS. Hans musikk er tidligere beskrevet som lyden av «karibiens musikalske hjerteslag», og er hans måte å leke med sjangere som calypso, soca, reggae, rapso og jamoo smeltet sammen med elementer av jazz, blues og urban musikk.
Hans kjærlighet for musikk var tydelig allerede i tidlig alder. Som sønn av den nå avdøde Ras Shorty I, selveste pioneren av musikksjangeren soca , fikk han god næring til den musikalske utviklingen hans. Jamoo er originalt en miks av jazz og afrikanske rytmer og sjangre som Blackman har utviklet videre. Blackman har spilt inn tre soloalbum;  'Remember Me', 'One Big Fat Love Bomb', 'Overflowing', og  to album med bandet sitt; 'Sheldon Blackman Acoustic' og 'Hope'. I tillegg har han medvirket på mange flere album.
Med varierte rytmer og med tekster som sprer håp, har Sheldon blitt svært populær, spesielt blant de unge. Vi gleder oss til å oppleve Sheldon Blackman torsdag 30. oktober på Cafeteateret!
– See more at: http://www.osloworld.no/nyheter-2014/sheldon-blackman/#sthash.TZRfIKlq.dpuf