Fra Klimakrise til grønn vekst?
Film- og debattkveld på Cafeteatret
Hollendergata 8 (Grønland)
Tirsdag 28. oktober kl. 19:00
"Running Out of Time", skrev The New York Times nylig på lederplass. Klimaproblemene er I ferd med å komme ut av kontroll, mener avisen. Det behøver ikke å være slik: Vi har kunnskapen for å kunne gjøre forandringer. Spørsmålet er om vi bruker den kunnskapen vi har og om vi setter inn tilstrekkelige ressurser.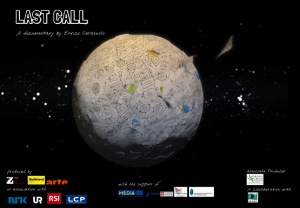 Last Call
For 40 år siden kom en bok som sjokkerte en hel verden.The Limits to Growth, ble en bestselger. Boka var basert på en rapport som en gruppe forskere ved Massachusetts Institute of Technology hadde laget. Budskapet var krystallklart. Planeten Jorden har en grense for hva den tåler før miljøet blir overbelastet. Vi balanserer på grensen til kollaps. Det må handles raskt.
Filmen Last Call forteller historien om hva som skjedde etter at boka ble gitt ut. Blant de forskerne som vi møter, er nordmannen Jørgen Randers. Mange politikere og vitenskapsmenn har forstått alvoret. Likevel har det gått 40 år uten at verdens land for alvor har grepet fatt i problemene. Så hva er situasjonen? Er det fortsatt tid for a last call?

Samtale og debatt
Leder i Stortingets energi og miljøkomite, Ola Elvestuen innleder til debatt etter filmen.