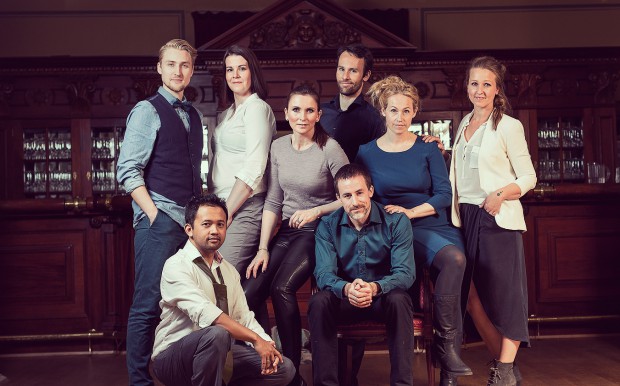 Vokalgruppa Uhørt ble grunnlagt i 2006 av et knippe unge, vakre sangere med tilholdssted i Oslo. Gruppen synger et variert repertoar, inspirert av grupper som The Swingle Singers, The King's Singers, The Singers Unlimited og The Real Group.
Vi har omfattende erfaring fra en rekke kor og vokalgrupper, og deler en glede og glød for musikken vi formidler. Vi benytter oss regelmessig av erfarne instruktører og pedagoger, og er alltid på søken etter nye impulser.
Ved siden av å holde konserter i egen regi, tar vi på oss sangoppdrag ved forskjellige anledninger som firmafest, julebord, jubileumsmiddag, bryllup, etc. Vi er også åpne for felleskonserter og samarbeid med andre vokalgrupper.
Selv om vi er en Oslo/Akershusbasert gruppe, er vi ikke fremmed for å reise utenbys, og har allerede gjort oss bemerket på Vokalarm i Trondheim og under Aarhus Vocal Festival.
Sagt om Uhørt:
"A group with a delicate, clear and crispy sound"
– Peder Karlsson, The Real Group (AAVF2011)
http://uhort.com