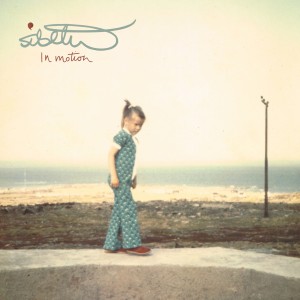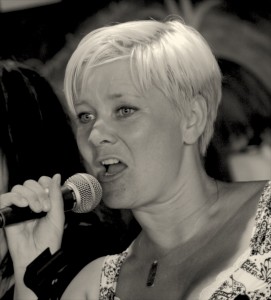 Sibeth følger i store musikalske fotspor.
Nå tråkker hun endelig sine egne med utgivelse av EP´en In Motion, og feirer med sin første konsert med bare egne låter. Vær forberedt på en kveld med publikums-dialog, humor, fjas og alvor i skjønn forening!
lørdag 27. mai – kl. 21:00
Pris: 220 inkl bill avgift – billetter kan kjøpes her nordicblacktheatre.hoopla.no
– eller ved døra
Hennes eminente musikere er:
Gitar/effekter: Jakob Terjesønn Rypdal
Bass: Endre Clemens Hoff
Trommer: Kurt Andre´Aase
Perkusjon: Marius Rypdal
Englekor: Lisbeth Sagmo og Monica Mathisen
Sibeth tråkket utenfor de store musikalske fotsporene etter far og bror i mange år ved først å være skuespiller i Storbrittania, så i Norge.
Til hun sang i forestillingen Hoff Ubarbert for å hedre sin far, Trygve, på Festspillene i Nord Norge, og ga ut albumet Skipper Skuteløs med sin storebror, Ståles musikk. Og siden turnerte med konserten Sibeth synger Hoff, hvor hun fremførte låter skrevet av begge to.
Men hun tråkket for alvor i deres fotefar ved å begynne å skrive egne låter i 2010. Låter som sakte men sikkert ble introdusert i konsertene og på turnéene.
Så var det gjort; hun tråkket endelig opp sin egen musikalske sti.
For ett år siden gav hun ut sin første singel og musikkvideo: The thin thin line, produsert av brødrene Marius og Jakob Terjesønn Rypdal.
Nå slipper hun sin første EP; In motion, hvor to av låtene er produsert av Jakob Terjesønn Rypdal mens den siste er produsert av Askjell Solstrand fra DePresno.
Hun beskriver sin musikk som melodisk, akustisk/elektronisk pop med mening:
Mørkere enn listepop, mer instrumental enn house og elektronika, mer rytmisk og mektig enn viser og mer tekstbasert enn mye annen pop.
Sibeth er kjent for å ha mye dialog med publikum på sine konserter; så her blir det vanskelig å bare sitte med hendene i fanget. I tillegg til de fire låtene fra EP´en, vil konserten bestå av Sibeths uutgitte låter.