Hot rock, Soul og funk med Lodin Lepp og gjesteartister.
Fra James Brown til Bruno Mars.
Dørene åpner kl 20.00.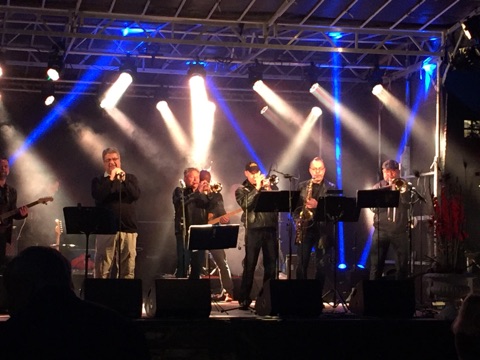 Soulbandet Lodin Lepp holder arven fra Memphis i live, og denne kvelden skal Cafeteatret fylles av soulfylte låter som dekker hele spekteret fra gamle Stax-stjerner som Sam & Dave og Otis Redding via blant annet James Brown, Stevie Wonder, Van Morrison, Kool & the Gang, David Bowie, Prince og helt frem til Bruno Mars. Lodin Lepp har holdt det gående i mer enn femten år, og har blitt eldre – men spiller bedre enn noen gang.
Med en besetning på 10 mann pluss gjesteartister er kvelden rigget for hot rock & soul og høy partystemning – Lodin Lepp og bandets to vokalister leverer svett, dansbar og hot rock, soul og funk, hvor både elpiano og hammondorgel i kombinasjon med funky basslinjer, groovy beats og gitarriff utgjør noen av hovedingrediensene. En hardtblåsende horn section på 4 mann gir ekstra trøkk, og et lite dryss av munnspill utgjør den siste ingrediensen i kveldens festoppskrift. I feel good, let's dance!