Det selvkritiske rom: Narrativer om konflikt
FORELESNING.
Gratis adgang.
"All lidelse er et resultat av gale tolkninger"
– Buddhist monk, Thich Nhat Hanh
Dokumentarfilmer kan skape sterke narrativer om årsaker til og dynamikk i konflikter. Dette kan ha både gode og dårlige konsekvenser. I Det selvkritiske rom utforsker vi mulighetene og utfordringene som oppstår når dokumentarfilmer fortolker voldelige konflikter.
Er dokumentaristen sannhetsvitne eller agitator? Har dokumentarer kraft til å endre konfliktdynamikk til det bedre eller det verre? Satt på spissen, kan dokumentarer ha en rolle som fredsbyggende redskap?
Vi utforsker disse spørsmålene i to arrangementer under festivalen:
Narrativer om konflikt, torsdag 8. mars: Roy Krøvel, Jacob Høigilt og Øystein Rolandsen vil med korte innlegg illustrert med filmklipp snakke om kampen om historien og sannheten og hvordan kultur og konflikt henger sammen:
Kampen om historien
15 min. Professor i journalistikk Roy Krøvel ved OsloMet vil snakke om dokumentarfilm, journalistikk og kampen om sannheten i Guatemala, med referanse til filmen 500 Years som vises på festivalen.
Kulturtrøbbel: Hvordan henger kultur og konflikt sammen?
30 min. Kulturelle uttrykk som kunst, litteratur og film har alltid vært nært knyttet til konflikt og vold, på lokalt og internasjonalt nivå. Ulike kunstformer og medier fortolker konflikter og gir dem mening. De skaper fiendebilder og rettferdiggjør voldsbruk, men de kan også bidra til økt forståelse og dermed legge grunnlaget for fredsbygging.
Øystein Rolandsen og Jacob Høigilt, sniorforskere og grunnleggere av PRIOs Centre on Culture and Violent Conflict, rydder i kulturbegrepet og forklarer hvorfor kulturforståelse er så viktig for å forstå og løse voldelig konflikt.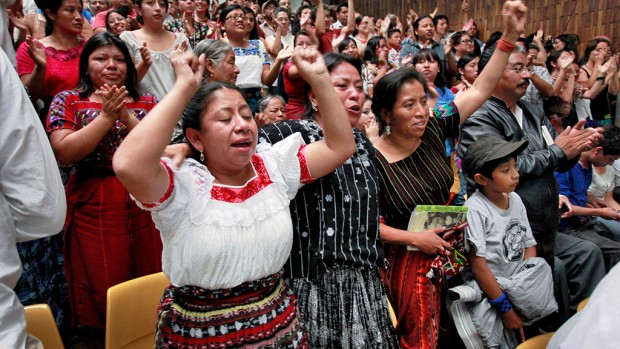 fulgt av…Fest!
HUMAN IDFF is an annual documentary film festival in Oslo. The festival present a full-day program with new documentaries from all parts of the world, together with debates, concerts, seminars, workshops and performances in Oslo. The festival dates for 2018 are 7th to 13th March.
Torsdag 8 mars er et publikumsarrangement som er åpent og gratis. Det vil
først være en debatt og så planlegger vi å gjøre det til en møteplass for
festivalgjester, norske og internasjonale, og publikum.
mer info: hrhw.no
Hele program kan leses her: https://issuu.com/dokumentarkino/docs/20180221_human_2018_program_online?e=8513261/58569578