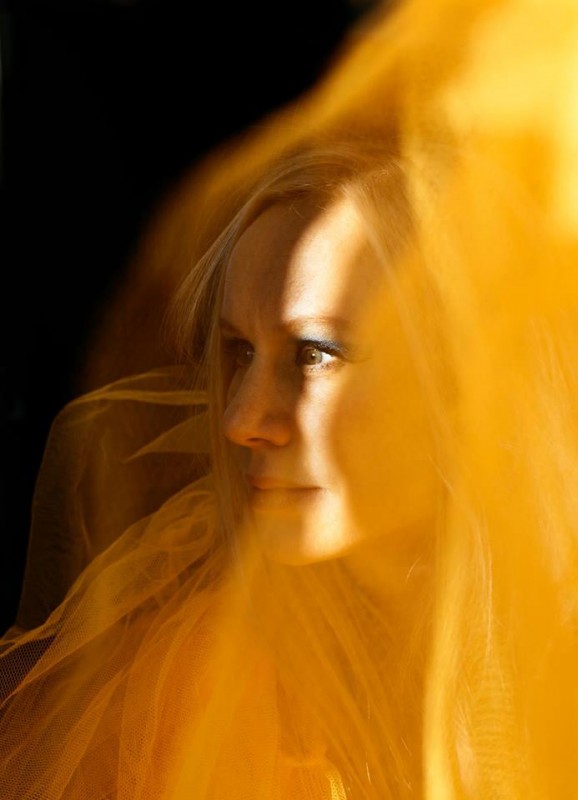 Susanna er invitert til å være Residerende Kapellmester hos Kampenjazz i 2019! Søndag 10.februar spiller:
Susanna
søndag 10. feburar
kl. 20.00
billetter kan kjøpes i døra eller her: https://nordicblacktheatre.ticketco.events
Susanna tar med seg Helge Sten på gitar og Pål Hausken på trommer og vokal, selv spiller hun flygel og synger. Denne trioen spilte sin første konsert i 2007 og er den opprinnelige besetningen i Susannas trio. Sammen har de gjort albumet 'Flower of Evil', innspilt i legendariske Atlantis Studio i Stockholm.  Denne søndagskvelden i februar vil de spille et bredt utvalg fra mange av Susannas album, både hennes egen musikk og personlige cover låter.
Susanna er kvinnen bak Susanna and the Magical Orchestra // Susanna // Susanna Wallumrød, og har utgitt kritikerrost musikk siden debuten i 2004, på uavhengige labler som Rune Grammofon, og gjennom eget plateselskap SusannaSonata siden 2011. Hun er kjent for sine personlige forvandlinger av sanger av blant annet AC/DC, Dolly Parton, Thin Lizzy, Purcell og ABBA, men også for sine sterke originaler, tonesetting av Gunvor Hofmos dikt og samarbeid med blant annet Ensemble neoN, Jenny Hval, Bonnie 'Prince' Billy, John Paul Jones, Stian Westerhus, Tord Gustavsen, Jessica Sligter og samtidsdans-kompaniet Carte Blanche. Susanna mottok Rolf Gammleng-prisen i Åpen Klasse i 2012, i 2015 ble hun tildelt Radka Toneff Minnepris og i 2016 mottok hun den store musikerprisen fra DNB som utdeles på Kongsberg Jazzfestival.
Susanna har vunnet Spellemannprisen i Åpen Klasse i 2013, 2014 og 2016, EDVARD-prisen i Åpen Klasse i 2017 og var komponist av selve Tingingsverket på Vossa Jazz 2017.
Foto kreditt Signe Fuglesteg Luksengard.