Elsker, elsker ikke
-En musikalkonsert om relasjoner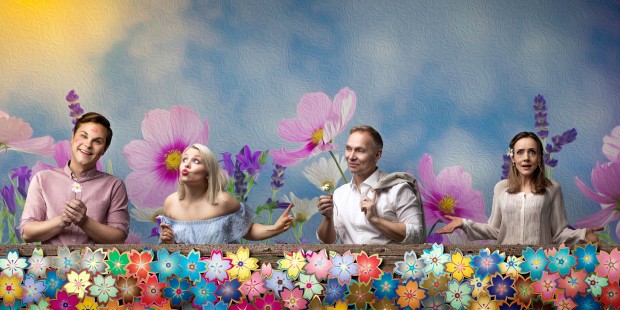 søndag 05. mai Kl. 19.00,
Billetter kan kjøpes her: https://nordicblacktheatre.ticketco.events
Ordinær: 300,- kr. Student/honørrabatt: 200,- kr. Musikkteaterforum-rabatt (med gyldig bevis): 250,- kr.
Om konserten:
Jannike Kruse, Trond Teigen, Kristoffer Grua og Trine Bariås skal ha musikalkonsert på Cafeteateret 05. mai.
De er alle sangere og musikalartister, som for tiden er kollegaer i The Phantom Of The Opera på Folketeateret. De har lagd en konsert som tar for seg forskjellige menneskelige relasjoner, og på repertoaret finner du mange kjente sanger, men de byr også på flere overraskelser underveis. Artistene garanterer uhøytidelig stemning, men går allikevel for gåsehudfaktor. Kom og opplev en underholdende konsert sammen med disse artistene.
Les om artistene:
Jannike Kruse: www.jannikekruse.no
Trine Bariås: www.trinebarias.no
Kristoffer Grua: www.kristoffergrua.com