Søndag 6. oktober kl. 20:00 – Vigleik Storaas/Tor Yttredal Duo
Vigleik Storaas: piano, Tor Yttredal: saksofoner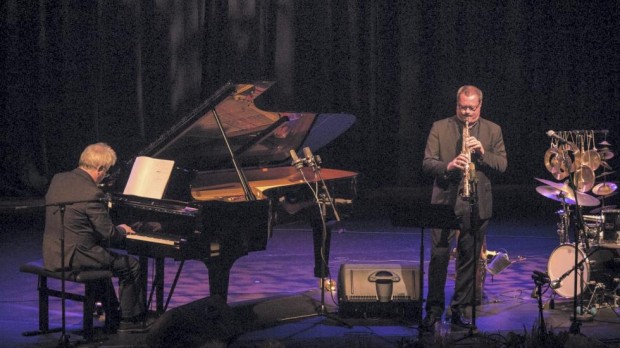 To navn som har vært en sentral del av det norske jazzlandskapet siden …, vel, nesten siden noen la ned grunnsteinen.
De to spilte sammen første gang for over tretti år siden, og har ennå ikke sluttet. Som duo har de de seineste årene gitt ut de sterkt anbefalelsesverdige skivene «Chamber» (2015) og «Space In Between» (2017), begge på musikerbrødrene Tore og Roger Johansens plateselskap Inner Ear.
Yttredal og Storaas har samarbeidet i mange sammenhenger. Mange kjenner nok til samarbeidet med res.kamp. Elin Rosseland på hennes skive «Fair Play». I duo-formatet står det hovedsakelig originalstoff på programmet, men en og annen standardlåt sniker seg nok også inn. Det er først og fremst den intuitive kommunikasjonen som spiller en avgjørende rolle, med improvisasjoner i fritt spillerom.
Trenger vi å si noe mer?
Billetter her