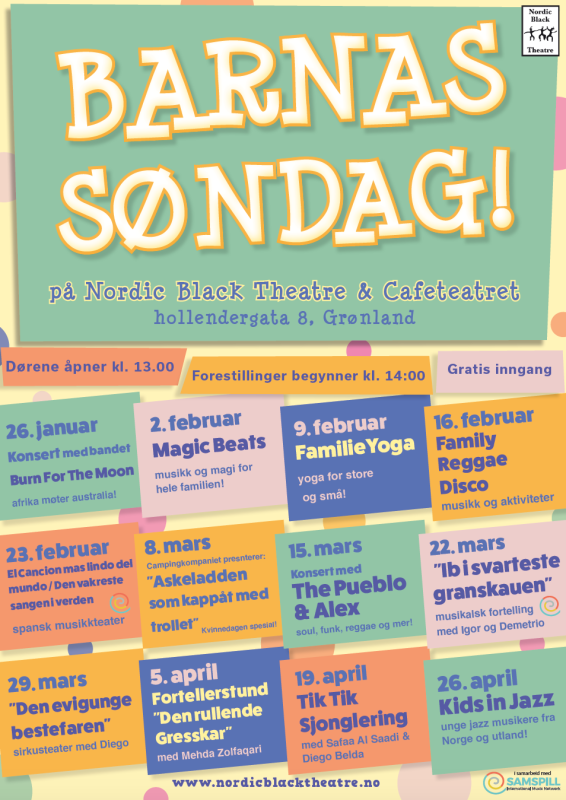 søndag 23. februar kl. 14:00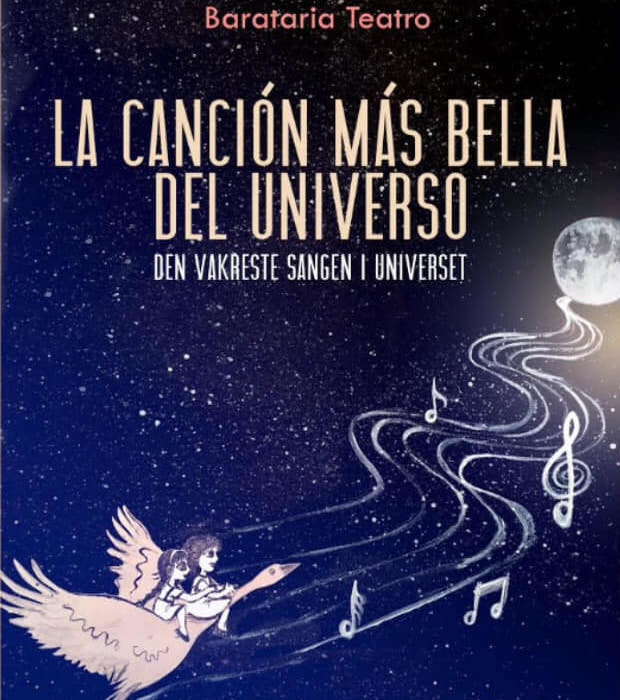 La cancion mas bella del universo / Den vakreste sangen i verden
En musiklask teaterforestilling
Tvillingsøstrene Analinda og Petula har en bitteliten lillebror som ikke får sove en kveld. Den eneste måten de kan få ham til å sove er ved å synge den vakreste sangen i universet. I søken etter denne sangen kastes de to søstrene ut på en reise gjennom universet, fra planet til planet. Hver planet har noe unikt å vise dem. Gjennom stykket ønsker vi å formidle en livsglede som enhver kan finne gjennom de nære og hverdagslige tingene.
Manuset er skrevet av  Barataria Teatro
Om Barataria :
BARATARIA TEATRO ble stiftet i november 2017 med målet om å skape en teatergruppe som
fremfører spanskspråklige teaterstykker på spansk. Vi i BARATARIA TEATRO fremmer innovasjon i kulturfeltet gjennom nyskapende metoder for samarbeid og kunstneriske aktiviteter på tvers av landegrenser. Vår teatergruppe øker mangfoldet i samfunnet ved å skape en møteplass for de som har spansk som morsmål, spanskspråklige nordmenn og alle som er interessert i spansk kultur og språk.
Barnas søndag byr på gratis opplevelse for familier.  Konserter, teater, forestillinger, workshops og mer!
dørene åpner kl. 13.00 og showet begynner kl. 14.00
Alltid gratis og åpent til alle
——————————————–
Barnas søndag is space for families to have an experience together.  Concerts, theatre, performances, workshops and more!
the doors open at 1pm and the show starts at 2pm
Always free and always open to all