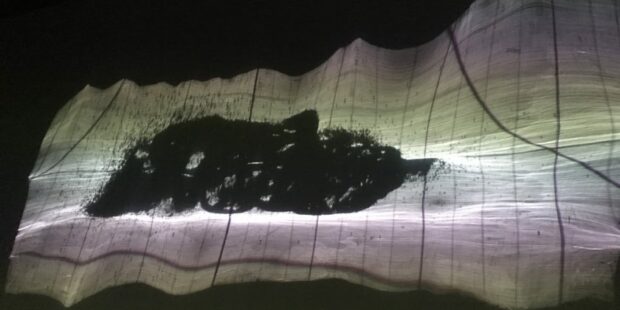 Søndag 21. november kl. 14:00, husk å hente ut fribillett.
Under Oslo International Rumi Festival 2021 – Sceneanvisninger
«Du er sporløs, hvem kan da finne deg?
du er stedløs, kan noen da finne deg?
Form er skum, du er havet av meninger
du er formløs, hvordan da se deg?»
Mawlana Jalaluddin Muhammad Rumi
Denne forestillingen utforsker hvordan identitet formes gjennom hvilke valg man tar. Hvordan tilpasse seg og samtidig skape sin egen plass i et fremmed land?
Sceneanvisninger er et prosessorientert prosjekt om identitet. Del tre av trilogien er et forsøk på å finne metoder for å invitere publikum til å være med på å lage en audiovisuell forestilling basert på fortalte hendelser som har vært avgjørende for identiteten til en flyktning som kom til Norge i 1988.
Ali Djabbary (f. 1965) vokste opp i Iran og begynte med teater som 11-åring. Han skrev manus til et stykke som han framførte sammen med to kamerater. Det vant en pris, og han ble valgt ut til å reise til en konkurranse i Teheran. Men revolusjonen i 1979 stoppet den utviklinga. Han gikk fra kunst til politikk, havnet i fengsel og ble senere soldat i krigen mot Irak. Til slutt flyktet han og kom til Norge.
Her i landet tok han opp tråden fra teateret og utdannet seg på Nordic Black Theatre. Ali er bl.a. kjent fra Radio Jalla (1999 til 2003) og forestillingen Ways of Seeing (2018) og er medlem av teaterkollektivene Verdensteateret og Karawane.
Ali Djabbary – Tekstlab (memoar.no)
Sceneanvisninger (rumi.no)

Deltagere: Ali Djabbary (skuespiller / idé), Ole Jørgen Løvås (teknikk / regi)