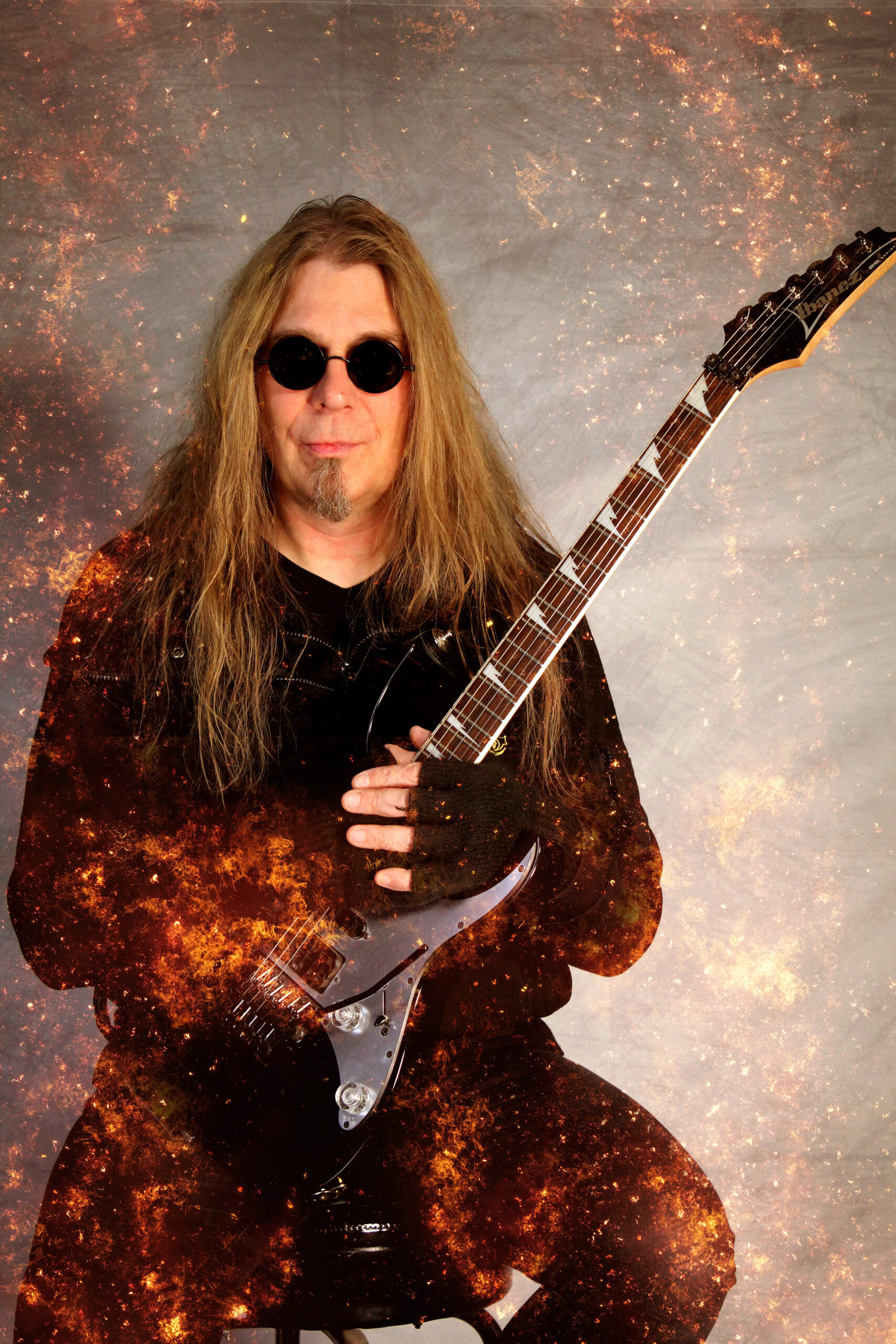 onsdag 18. oktober kl 19:00, 200 kr/ 150 kr
Dørene åpner kl. 18:00
Jørg er en tysk rockegitar spiller som utviklet helt egen stil innen Blues, Rock og Metal. Med en erfaring over 40 års spill er han kjent for de forskjellige musikkstilene han jobber med.

Fra skaperen av de to suksessrike Blues Rock-albumene «We call it Blues» og «Angry Road», Classic Rock Albumet «Love!», EP-en «Slide Fusion» og det flotte Power Metal Concept Albumet «Aeternom – Fight for the Kingdom» fulgte Rock Guitar Instrumental Tracks for «TORN» i 2020 – ved å kombinere klassiske orkesterstykker og rockeinstrumentaler på ett album som inneholder 11 spor.

2021/2022 fortsatte Jørg med forskjellige vellykkede produksjoner og samarbeid med Canada, Norge, U.S.A. som finnes på hans sosiale medier og strømme kanaler. Som «Aeternum – Inquisition», «Fear Love Hate», «United», «Digital Distortion» og Heavy Metal EP-en «Darkness».

Som live musiker spilte Jørg på flere scener i Romania, Latvia, Italia og Tyskland i 2018/2019.
Etter Pandemic-pausen startet han live-opptreden med programmet «Phantastic Rock Guitar» i et live-streaming-show, og etter det i en live-opptreden i Sandefjord, Norge, med overveldende suksess.
Han er en sertifisert og autorisert musikklærer for elektrisk gitar, samt en prisvinnende musiker. Fra 2019 sendte han sitt radioprogram «Jørg's World» ukentlig over hele verden på flere stasjoner og deler sin enorme musikalske kunnskap med et publikum på opptil 12.000 lyttere.

2023 startet med 4-spors EP «Train to Drammen» i samarbeid med Label «Sentralforlaget», som forbereder seg på å fortsette sin karriere med Rock Guitar Instrumentals eksklusivt for sitt norske publikum. EP-en er tilgjengelig på alle digitale plattformer, samt på CD og vinyl.
Andre steder som er involvert i hans Norgesturne er Tønsberg, Mjøndalen, Lillestrøm, Oslo, Flateby og Spydeberg. Han spiller alene og trenger ikke mye utstyr eller sceneplass.