Søndag 16. februar
kl. 20:00 – kr 150/100
Billetter kan kjøpes på døra eller her: http://event.stolz.no/EODefault.aspx?ThemeId=184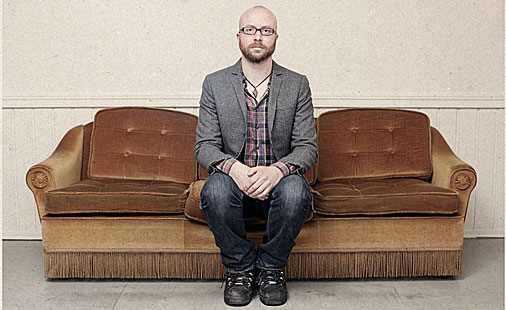 Kjetil Husebø Solo
Brutter (Verdenspremiere!)
Kjetil Husebø: piano og elektronikk
Brutter: Christian Wallumrød: synth/trommemaskin/elektronikk, Fredrik Wallumrød: trommer/elektronikk, Anders Aasebø: lyd
Kjetil Husebø ga ut sin andre soloplate, «Sources», i fjor høst, med utforskinger i landskapet mellom akustisk piano med klassiske røtter, live sampling/elektronikk og sjanger-overskridende impro. Ellers kjenner mange Husebø som en av initiativtakerne til festivalen «Tape to Zero» med musikk som kan karakteriseres som elektronisk ambient impro.
Kjetil har tidligere også gitt to album under navnet Optical Substance (Adaptation i 2010 og Sub Luna i 2005), hvor musikken er komponert, programmert, produsert og fremført med en rekke gjestemusikere. Solo-prosjektet derimot er helimprovisert og fokuserer på flygelet. Her utforsker han sitt personlige, melodiske, rytmiske, abstrakte, lekende, flytende, klang-baserte, drone-aktige og kontemplative musikalske univers med flygel og live sampling/elektronikk.
Sagt om nyeste solo-album «Sources»:
«Husebø succeeds to redefine a new way of listening to the piano»,
Eyal Hareuveni, All About Jazz
«…det kling både stort og mektig når Husebø etter tittelsporet «Sources» pluss «Pledge» og «Transit» lar flygelet verkelig bruse på «Festina lente» og «Breather» (…) Med eit malmtungt piano i botnen og ei trygg landing for nok eit solo-album frå Husebø»,
Roald Helgheim, Dagsavisen
«…særlig kombinasjonen av tangenter og elektronikk i platens første deler fascinerer og gir mersmak – her er musikeren på sporet av noe virkelig friskt.»,
Stephan Meidell, Bergens Tidende
Brutter er et helt nytt konsept, en duo på scenen, brødrene Christian og Fredrik Wallumrød, og med Anders Aasebø bak lydspakene. Dette er duoens verdenspremiere. Selvfølgelig skjer den på Kampenjazz.
Brutter Fredrik har for det aller meste oppholdt seg på rockescenen (med band som El Caco og Span). Brutter Christian har de siste årene hatt hovedfokus på sitt Ensemble, og ikke minst den fantastiske kvartetten Dans Les Arbres.
Duoen Brutter vil ifølge brødrene arbeide med saktegående og divergerende pulsmateriale; en blanding av verksted og mørkt dansegulv! Dette blir en «Brå med staven»-opplevelse.
Billetter kan kjøpes på døra eller her: http://event.stolz.no/EODefault.aspx?ThemeId=184