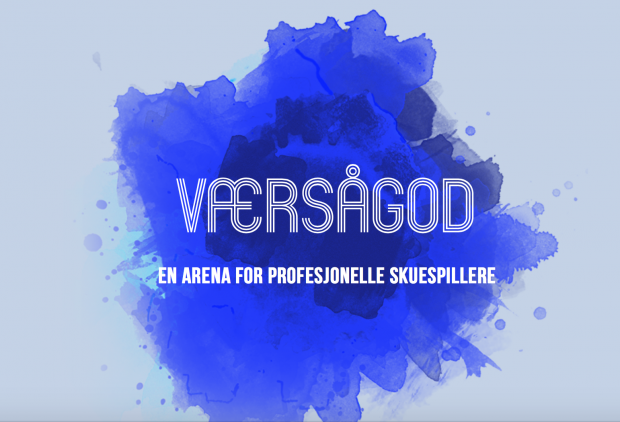 8. Oktober med faglig leder – Ulla Marie Broch
kl. 20:00
Gratis inngang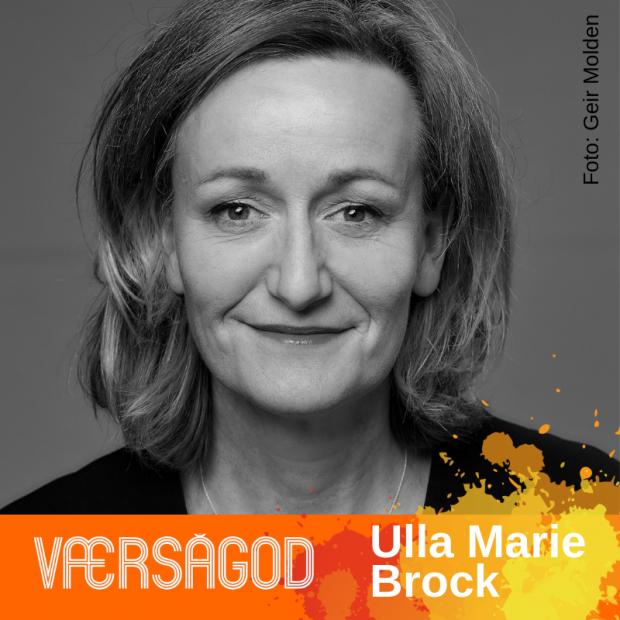 Ulla Marie Broch er utdannet ved Nordisk Teaterskole (1992 – 1995) og The Arts Educational Drama School, Postgraduation (1995-1996)
Produksjoner hun har medvirket er blant annet:
Georgs Magiske Medisin, Leve posthornet (Riksteatret), Odysseen – The Acoustic Act del II, Dekameronen (Nationaltheatret), En Folkefiende, Ivanov, Jeppe og PEER! (Hålogaland Teater), Nicholas Nickleby (Rogaland Teater), The Sound of Music (Kilden teater- og konserthus), I morgen var jeg alltid en løve (Løveprosjektet), Romeo og Julie (Brageteatret), I Helheim (Skinnvengjir prod).
Hun har siden 2006 turnert med Jo Strømgren Kompani med produksjonene Eksperimentet, Orkesteret, Klosteret og Kjøkkenet. Hun er ansatt i Skuespiller- og Danseralliansen.
Film og TV i utvalg: Skallamann, Tapt og Funnet, Jul i Svingen, Edderkoppfesten, Glassdukkene, Linus i Svingen og Linn Fylke i Hotel Cæsar.
kl. 20:00 – gratis inngang
Værsågod er et tilbud for profesjonelle skuespillere som ønsker å vise frem arbeidet sitt. Vi ønsker alle kunstneriske utrykk velkommen, så lenge skuespilleren er i fokus. På slutten av visningen vil det være åpent for publikum og faglig veileder til å komme med kommentarer, konstruktive tilbakemeldinger og spørsmål.
Faglig veiledere er veletablerte skuespillere som deler av sin erfaring for å kunne hjelpe kollegaer videre i sitt arbeid!
Det var en utelukkende positiv opplevelse å delta på Værsågod. Publikum møtte aktørene med varme og oppriktig interesse. Jeg håper flere scenekunstnere velger å bruke det strålende tilbudet som Værsågod er. Jeg deltar gjerne igjen!
-Trude-Sofie Olavsrud Anthonsen, aktør.
Tenk at det finnes et sted i Oslo der skuespillere kan prøve ut nytt materiale for publikum i helt trygge omgivelser. Det er nyttig for skuespilleren og underholdende for publikum. Velkommen!
– Svein Tindberg, faglig veileder.