Søndag 22. januar kl. 20:00 – SESONGSTART – Jinchūriki
Adrian Løseth Waade, Håkon Aase: fioliner
billetter: 200/150 – kan bestilles på forhånd fra nordicblacktheatre.hoopla.no/sales/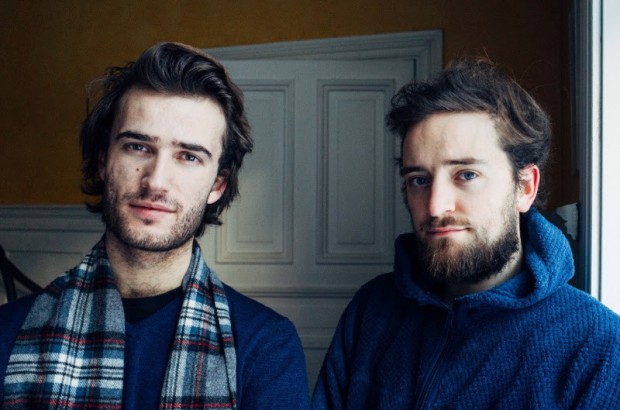 Sola skinner igjen på jazzkjerka på Grønland
Så er det blitt 2017. Velkommen til nok en Kampenjazz-vår. Samarbeidet med Nordic Black Theatre har gjort Kampenjazz til en av de aller viktigste jazz-scenene i Oslo. Slik klubben også vil være det i denne vårsesongen.
Etter en høst med masser av fantastisk musikk møter Kampenjazz våren med la creme de la creme av dagens unge norske jazz. Noen er gamle venner, noen nye. Noen unge, noen er (litt) eldre.
Se programmet for våren på: www.kampenjazz.no
22.1.17 kl.: 20:00 SESONGSTART – Jinchūriki
Cafeteatret, Hollendergata 8, Grønland
Billetter: 200/150 (Studenter, medlemmer av klubben og Jazzforum)
Forhåndssalg: https://nordicblacktheatre.hoopla.no/sales/ (+10 kroner i billettavgift)
Adrian Løseth Waade, Håkon Aase: fioliner
Duoen Jinchūriki slapp sin første plate «Ky­ūbi» høsten 2016. De to fiolinistene opererer i en musikalsk verden som helt er deres egen.
Duoens og platas navn er hentet fra den japanske manga-serien Narutos esoteriske verden. Bandnavnet henviser til enkelte menneskers evne til å være et bindeledd mellom det her- og det hinsidige. «Ky­ūbi» refererer til et gammelt japansk mytologisk begrep – ky­ūbi no kotsune – den nihalede reven – på japansk er tallet ni kyū.
Duoens musikk er større enn summen av to fioliner med dynamisk og klanglig samvariasjon. Innenfor et felles musikalsk uttrykk går de dit hvor musikken og nerven lever i hvert øyeblikk. Vakker, samstemmig og medrivende musikk fra en annen verden.
http://www.nakamarecords.no/jinchriki/
https://www.facebook.com/waade2aase/