Søndag 4. desember
billetter: kr 70,-
kl. 20:00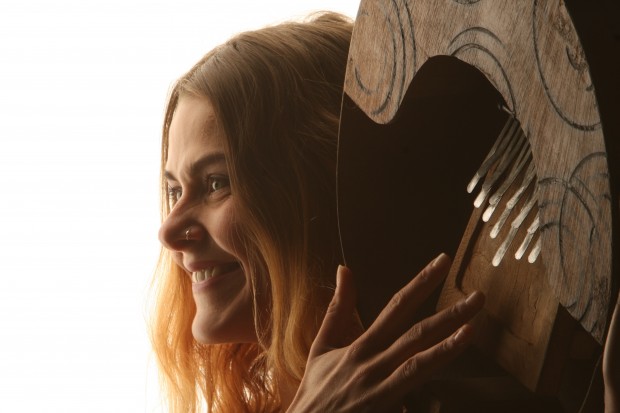 Suzy&2
er ein jazz/pop trio som kombinerar original skrive jazz inspirert materiale med det zimbabwiske instrumentet Mbira (tommelpiano). Det klassiske tangent instrumentet blendast i afrikanske rytmiske mønstre med Asbjørn Lerheim sin kreative og innovative tilnærming på jazz gitar, og med det som underlags struktur, skapar Cecilie Giskemo og Siri Kvambe vakre vokal harmoniar som tar publikum med på ei sonisk reise gjennom den frodige afrikanske jungel opp til Oslos asfalterte by jungel. I tillegg skapar Siri Kvambe finurlege lydkrydder med sine nærmast sublime innspel på klokkespel og harmonika.
www.ceciliegiskemo.com/#!suzy&2
About:
Suzy&2 is a jazz/pop trio project who combines original compositional material with the Zimbabwean traditional instrument Mbira Nyunganyunga. The classical thumb-piano is blended with African-inspired rhythmic patterns, as well as Asbjørn Lerheims creative and innovative jazz guitar. With this as a basic structure, Cecilie Giskemo and Siri Kvambe create beautiful vocal harmonies that invites the audience on a sonic travel through the lush african savannahs up north to Norwegian fiords and mountains. As a final touch, Siri Kvambe is adding a mysterious and subliminal spice of glockenspiel and melodica.
Background
Suzy&2 was initiated as a concert project for the openinga of Maerz Contemporary Gallery in Berlin, Germany. The result was a 90 minute long concert of original compositions inspired by Cecilie Giskemos background as a jazz vocalist fused with her 2 year long stay in Zimbabwe and the knowledge gained through her collaborations with Zimbabwean musicians.
The trio has, in addition to their original musical material, collectively designed several beautiful arrangements of jazz standards and a selection of pop songs.
Practical Information
Cecilie Giskemo: Vocals/Mbira (Nyunganyunga)
Asbjørn Lerheim: Guitar/Loops/Electronics
Siri Kvambe: Vocals/Melodica/Glockenspiel