Nordic Black Theatre & Samspill International Music Network presenterer:
Baba & His Funky Band
Soul, Funk, Jazz & Blues!
lørdag 3. desember
kl 20:30 – kr 75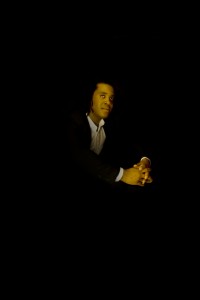 Baba started singing in 2004 working with fellow musicians from Lisbon like the rap and r'n'b group Manosquad, Baba Bhuda e Conexao and Soul Fresh. Funk, Soul, R'n'B and blues can all be heard from the stage – delivered authentically with passion, feeling and energy.  Baba excites and entertains any crowd and fills up dancefloors non stop!  Since moving to Norway he has performed at many concert venues and clubs such as Nomaden, Turkish Delight, Dattera til Hagen, Cafeteatret, MS Innvik, Musikkensdag ++.  He is currently recording his debut album.
World Beats Konsertserie:
www.samspillweb.no