Open Xpressions enters its 3rd year in 2012 (make some noise!)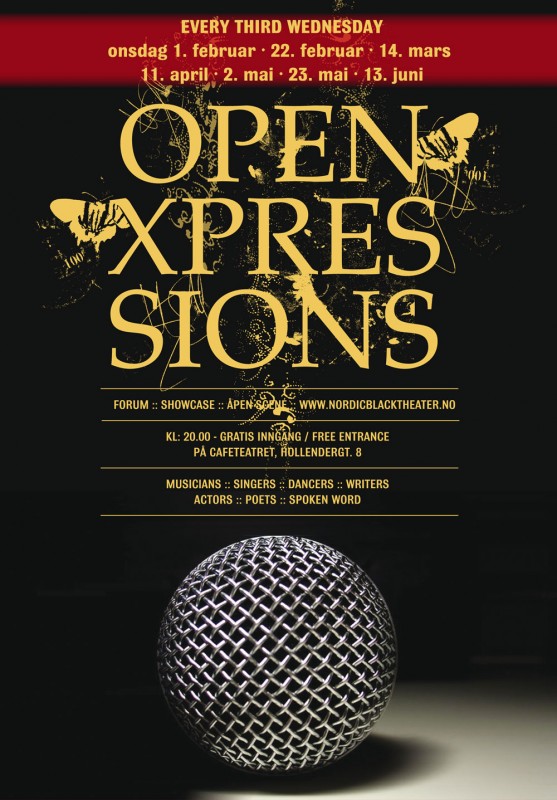 At Cafeteatret we have the following dates:
wednesday 1st Feb
wednesday 22nd Feb
wednesday 14th March
wednesday 11th April
wednesday 2nd May
wednesday 23rd May
wednesday 13th June
Artikkel om Open Xpression i NyTid 27. januar 2012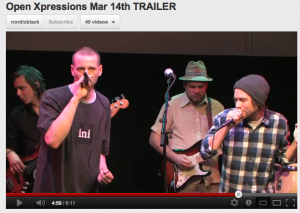 YOUTUBE: Open Xpressions fra 14. mars 2012
we will be bringing forwards the forum, also have dates in Drammen at G60 and Union Scene and hopefully some more places too!
keep in touch via our facebook group
to sign up for showcase or open stage sections please contact:
openxpressions@nordicblacktheatre.no, contact@sheldonblackman.com or dominc@nordicblacktheatre.no
About:
Open Xpressions is held every third wednesday Each time we include three elements:- a forum for artists- a showcase- open mic
We are open to all forms of expression: music, dance, poetry & spoken word, film, performance, comedy, opera, theatre, art – anything!
It is rare that different art forms and audiences share the same stage or hall, but open xpressions has managed to accomodate many art forms with really positive results.