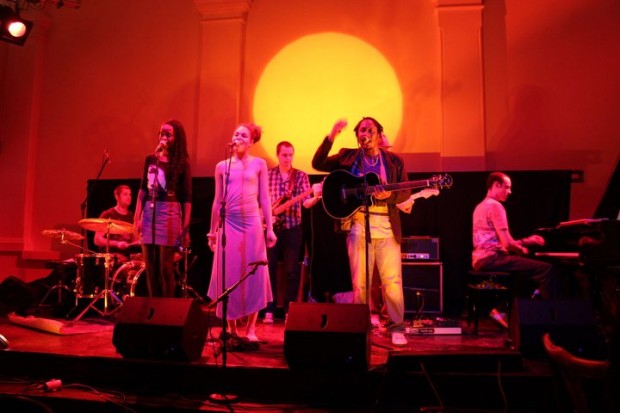 Konsert med Sheldon Blackman & The Soul Rebels!
Sheldon Blackman er musiker, sanger og låtskriver fra den karibiske øya Trinidad og Tobago. Hans musikk
beskrives som "Caribbean heart beat music" hvor Calypso, Soca, Reggae, Rapso og Jamoo er smeltet
sammen med elementer av jazz, blues og urban musikk. Sheldon og bandet The Soul Rebels fikk flott
mottakelse på By:larm i 2011 og slipper nytt album august 2012. Bandet har en oppløftende og
smittesomme energi som sikrer gode vibber og kjempe fornøyd publikum!
Konserten begynner kl. 21.00 og som alt på Kulturnatt, er gratis.