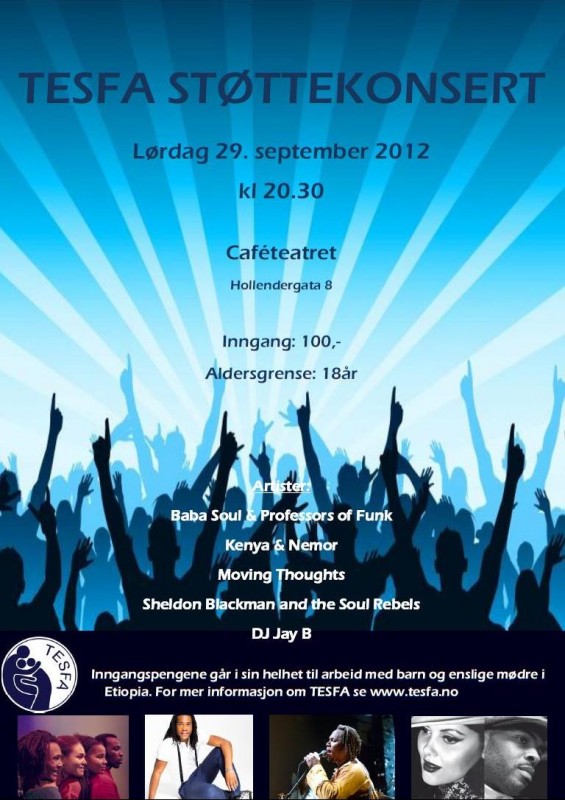 TESFAs støttekonsert
Finnes det ett arrangement du ikke vil gå glipp av, så er det dette!
En rekke kjempeflinke artister opptrer live for TESFA på Caféteatret:
Kenya & Nemor
Moving Thoughts
Sheldon Blackman and the Soul Rebels
Baba Soul & Professors of Funk
DJ Jay B
Inngangen er 100 kroner og disse pengene går i sin helhet til TESFAs arbeid med barn og enslige mødre i Etiopia. Så kom og tilbring en fantastisk kveld med oss -enten det er for å slappe av med noen venner og høre på god musikk eller som starten på en lang kveld med festing – og støtt en god sak i samme slengen. Caféteatret er helt klart stedet å være den lørdags kvelden!
For facebook-eventen se http://www.facebook.com/events/163065937151165/.