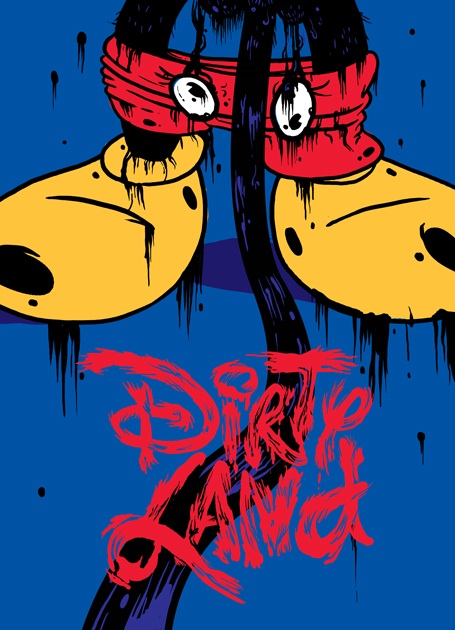 Glem alt du tidligere har forbundet med Disney, denne utstillingen har 18-årsgrense!
Empty Frame inviterer til utstillingsåpning «Dirty Land» av Gustavo Bockos aka Vokos.Vokos jobber som art director, designer og illustratør i São Paulo, Brasil. Han gjør reklamekampanjer, mote foto og illustrasjon, samt andre designoppdrag for ulike kunder.»Dirty Land» er en eksperimentell og moderne popkulturell utstilling. Gjennom miksen av uttrykksformer og noe seksuelt innhold blandet med kjente Disney-figurer, vekker Vokos nysgjerrighet hos publikum.
Hva var det egentlig med Walt Disney? Vokos var nysgjerrig på hva som skjedde i hodet til Walt Disney.Etter å ha lest seg opp på de skjulte beskjedene i filmene til Walt Disney, ønsket Vokos å illustrere tankene til et voksent sinn.
NÅR: Vernissage 20. februar kl. 19:00 Etterfulgt av Art Talks kl. 20:00 med Vokos og flere.
Hvor: Cafeteateret (Hollendergt. 8 Oslo)
Facebook event http://www.facebook.com/events/611405218875699
Arttalks: https://nordicblacktheatre.no/?p=7423
Det blir mulighet for å bestille prints.
Empty Frame presents «Dirty land» by Gustavo Bockos aka Vokos, an art Director, Designer and illustrator based in São Paulo, Brazil. He does art Direction, advertising campaigns, fashion Photography and illustration for different clients and commissioned design works.
«Dirty Land» is an experimental contemporary pop culture exhibition.
Through mixed media posters, adult content and known disney characters, Vokos awakens curiosity by the viewer. What was Walt Disney all about? Vokos was curious about what happened in Walt Disneys mind.After reading many lectures about Walt Disneys secret messages in his classical movies, Vokos wanted to show what could be behind an adult mind.When: Vernissage 20. February @ 19:00 followed by Arttalks @ 20:00 with Vokos and other artists
Where: Cafeteateret ( hollendergt. 8 Oslo )
Online: @ emptyframe.org