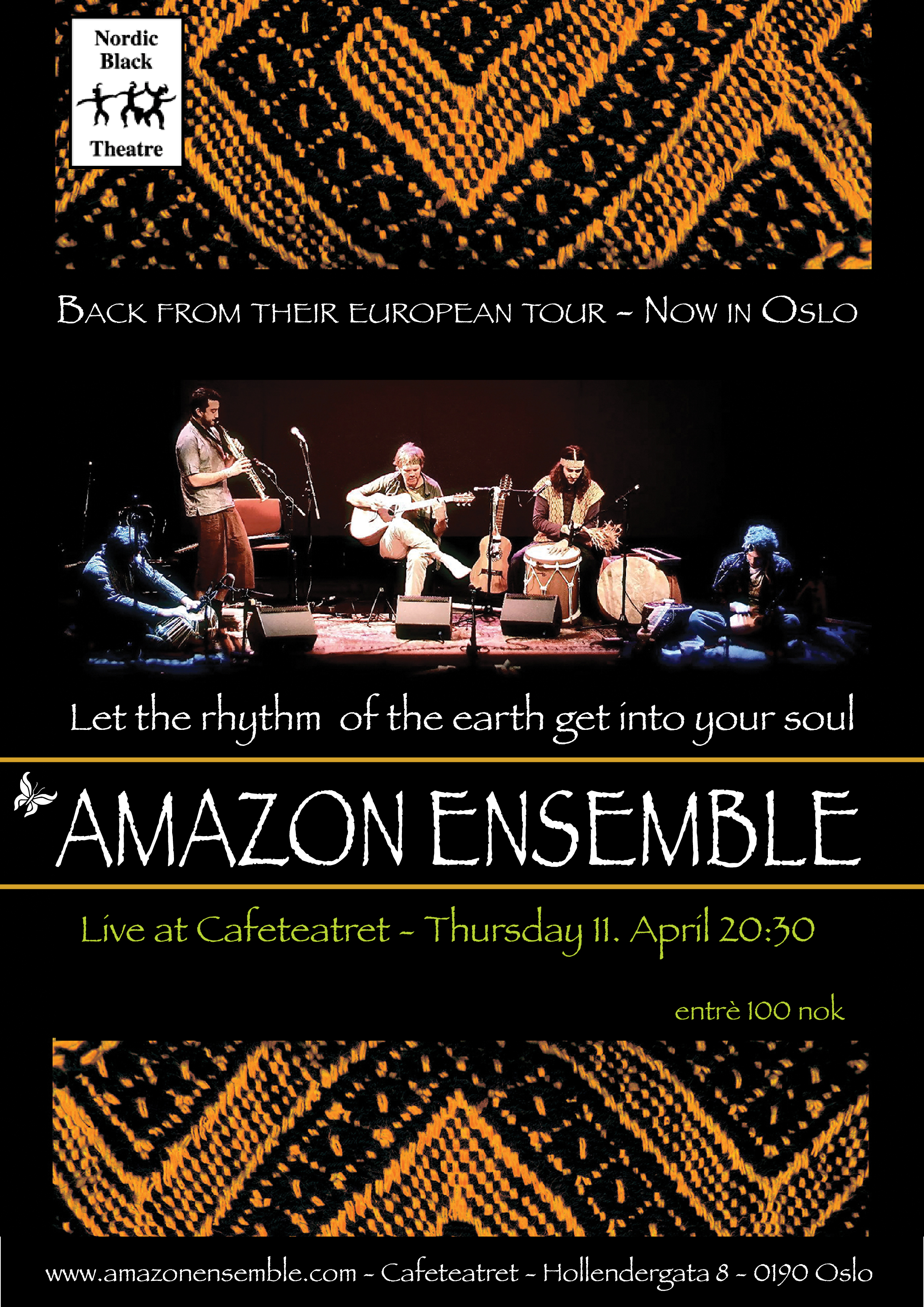 Welcome to Amazon Ensemble live in Oslo-Let the rythm of the earth
move your soul!
The concert will be held at Caféteateret —
Hollendergata 8, 0190 Oslo.
Thursday 11. April @ 20:30
Entré: 100NOK
The Amazon Ensemble is a world music ensemble based in Norway, but
with its roots in the Amazon rainforest. The group was established in
order to rescue the rich musicality from the Amazon indians, coating
them in contemporaneous arrangements, with weft of innovative timbres
and soundscapes inspired by the forest. Naturally, the group has
broaden its musicality and use elements from many traditions such as
Indian, Brazilian and Norwegian folk music.
Led by the brazilian musicians Eduardo Agni and Txai Fernando – both
officially initiated in different indigenous traditions of the Amazon
— and the norwegian instrumentalist Sigmund Vatvedt, who for years
has been working diligently in the study of musical traditions of
ethnical culture. This trio of strong musical cohesion is enhanced by
the participation of special guests, master musicians from different
backgrounds, united with the common goal to alert the world to the
beauty of the nature and the value of diversity, through art.
http://www.youtube.com/watch?v=VGLbQTtb1w8&feature=player_embedded