SØNDAG 1. DESEMBER KL 20:00
 Ine og Gurls
Ine Hoem- vokal, elektronikk,
Gurls
Ellen Andrea Wang: Bass, Emile Nicolas Kongshavn: Vokal, Hanna Paulsberg: Saxofon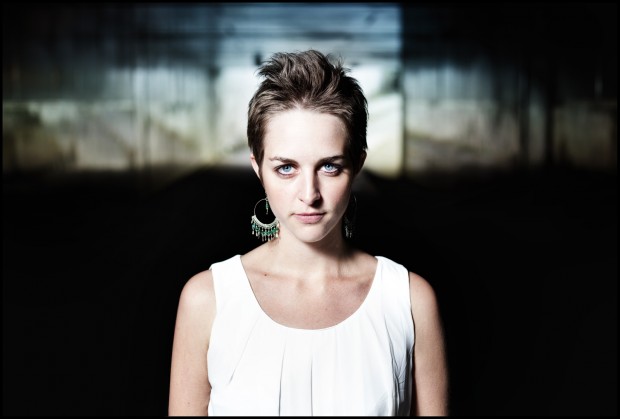 Søndag 1. desember – Dobbeltkonsert: Ine Hoem Solo og Gurls
Ine Hoem har markert seg som et av landets mest fremadstormende vokalister i bandet Pelbo og en hel haug andre konstellasjoner. Det siste året har Ine tatt et steg videre og etablert seg som soloartist med egne låter i ny innpakning. Med radiospilling, festivaler og en lang EP-turné bak seg, kommer Ine Hoem til Kampenjazz for å gjøre en ekslusiv solokonsert med sitt nye materiale. Referanser som Feist, Joni MItchell og Lykke Li kan trekkes fram, men Ine lager sitt helt egne univers ved hjelp av synth, effekter og loop. Hennes karakteristiske stemme er influert av både jazz som pop, og på denne konserten møtes flere sjangre i en lekker symbiose. Hennes debut-EP ble sluppet 11.oktober, og forteller om en søkende musiker med et stort uttrykksbehov, velskrevne låter og tekster.
Gurls er en ny trio av musikere som allerede har satt sitt preg på den unge norske jazzscena. Hanna Paulsberg, Emilie Nicolas Kongshavn og Ellen Andrea Wang hadde sin første jobb som trio på festivalen Match&Fuse på St.Hanshaugen i juni i år. De beskrev seg da selv som at de hadde «en klar base i popverdenen og beveger seg i et musikklandskap som Rihanna så vel som Neneh Cherry». Dette blir himmelsk i kjerka på Grønland!
Ellen Andrea Wang: bass, Emile Nicolas Kongshavn: vokal, Hanna Paulsberg: saksofon
INE HOEM
Ine Hoem står fram som en av de unike unge stemmene i norsk musikk. Med melankolsk, mollstemt og bergtagende popmusikk i blandet et hint av elektronikk og støy, peiler Ine Hoem ut sin nye musikalske retning. Hun er tidligere kjent fra den omtalte crossovertrioen Pelbo, og nå går hun for første gang solo med hjelp fra sine beste venner og kolleger. Brilliant vokal, forførende gitar og mollstemte synther med en fyldig trommeseksjon underbygger tekster som forteller triste, fine og nye historier.
GURLS
Ellen Andra Wang (Pixel/Thea Hjelmeland/Dag Arnesen Trio) – Acoustic  bass,
Emilie Nicolas Kongshavn (Emnico, NTNU jazzensemble) – vocals
Hanna Paulsberg – saxophone
Three girls who share a passion forgroove, catchy choruses and improvisation! With their backgrounds from jazz studies in Oslo and Trondheim, the members of Gurls have stronginstrumental and improvisational voices. In this trio, they have however chosen to focus on the simple but distinct.
With a starting point in common compositions, the trio attempt to take the listener into an exciting and enticing world where beautifuland fragile melodies combined with tough, laid-back grooves are at the center. Both Ellen AndreaWang and Hanna Paulsberg is established musicians with their own projects on today's youngNorwegian jazz scene, while Emilie Nicolas Kongshavn is a relatively new addition wich with her bellclear voice has dazzled the Norwegian music scene in the last year.