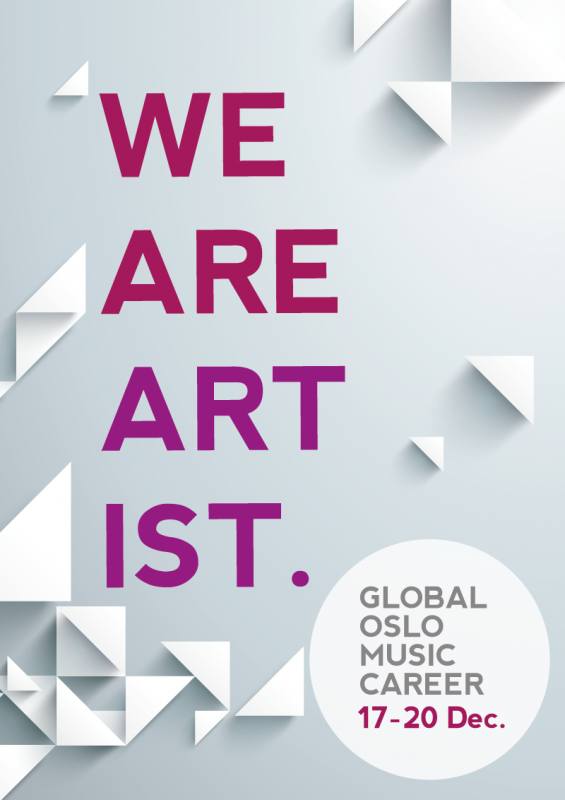 Global Oslo Music Career – Seminar & Masterclasser – på Kafe Saba & Cafeteatret 17-20 desember 2013
SEMINAR
December 18: Global Online // @ Kafe Saba // 6pm // Free entry
Laverne Wyatt-Skriubakken, together with Global Oslo Music Career, are researching the building of an online database to maximise the potential for development and financial benefit of artists. We invite you to a share your ideas regarding building a networking hub for all musicians, promoters and artists.
In addition: An introduction to Norwegian arts grants and funding programmes, and a practical guide for writing proposals, will be given by Global Oslo Music.
……….
MASTERKLASSER
17. desember: Commissioned Music // @ Kafe Saba // 18'00 // Fri éntre
I anledning Global Oslo Musics femårsmarkering lanserte vi i oktober bestillingsverket Off Road av artisten Becaye Aw. Som eksponent for musikk med røtter i Fulanitradisjonen fra Vest Afrika, valgte han i sitt verk å la Fulani møte norske folketoner gjennom et bredt spekter av instrumenter og vokal.
Dette arbeidet danner bakgrunnen for hans masterklasse som vil gi innsikt i:
Fulanitradisjon
Med utgangspunkt i Off Road: Fulanitradisjon møter norske folketoner; arrangering
og instrumentering
Notert musikk vs. improvisasjon; den enkelte stemmes/musikers plass og rolle i
verket
Urpremiere; innføring i preproduksjon og fremførelse av et nytt verk
Masterklassen åpner med en introduksjon til bakgrunnen og motivasjonen for bestillingsverkoppdraget som ble gitt til Beacye Aw. Ved siden av å inngå i årets femårsmarkering, er bestillingsverk en del av den faglige utviklingen vi implementerer i vår virksomhet, og vil fremover gi liknende oppdrag til andre artister. Ved Global Oslo Music.

20'00: SOLOKONSERT VED BECAYE AW // CC. 80.-
……….

19. desember: Slam-poetry // @ Cafeteatret // 20'00 // Fri éntre
Slampoesi som kunstform, der ikke bare tekst men opptreden står sentralt, er forankret i et voksende miljø i Norge. Norgesmesterskap i slam har vært organisert siden 2005, kjennetegnet av deltakere i alle aldersgrupper. Slampoesien er preget av politisk engasjement, men også tekster av mer personlig art. Masterklassen vil gi en innføring i kunstartens opprinnelse og historiske bakgrunn, samt:
Tekst; tematikk og form
Rytmens plass i fremføringen av tekst
Opptreden; mimikk og kroppsbevegelse
Ved artist og slampoet Hannah Wozene Kvam, med seg har hun to tidligere vinnere av Norgesmesterskap i slam: Sarah Ramin Osmundsen og Taro Westøl Cooper.
21'30: OPEN MIC // FRI ÉNTRE
……….
20. desember: Music from Mesopotamia // @ Kafe Saba // 18'00 // Fri entré
Musiker og lærer ved musikkonservatoriet i Amsterdam, Sattar Al-Saadi, vil her gi et historisk innblikk i seks tusen år gamle musikktradisjoner fra Mesopotamia som har dannet bakgrunnen for klassisk arabisk musikk, samt gi en innføring i grunnleggende forskjeller mellom rytmer innen vestlige tradisjoner og fra Østen, etterfulgt av workshop med vekt på:
Innføring i spilleteknikker på tradisjonelle arabiske rytmeinstrumenter
Samspill
Sattar Al-Saadi inviterer med seg musikeren Safaa Al-Saadi på arabiske fløyter og perkusjon til workshopen.
 21'00: KONSERT VED SATTAR AL-SAADI OG SAFAA AL-SAADI // CC 80.-
…………………………………………………………………………………………………………………….
PÅMELDING TIL SEMINAR OG MASTERKLASSER OG FOR ANDRE HENVENDELSER / CALL FOR ENTRIES TO SEMINAR AND MASTERCLASSES, AND FOR FURTHER INFORMATION, PLEASE MAIL TO post@globaloslomusic.com
SPRÅK: NORSK OG ENGELSK // LANGUAGE: NORWEGIAN AND ENGLISH
KAFE SABA: HOLLENDERGATEN 10, 0190 OSLO
CAFETEATRET: HOLLENDERGATEN 8, 0190 OSLO