Søndag 16. mars
kl. 20:00 – kr 150/100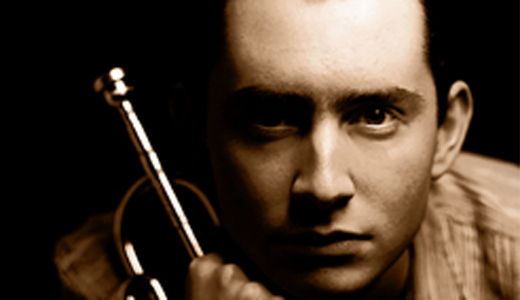 Hayden Powell trio
Hayden Powell trompet,
Eyolf Dale: piano,
Jo Skaansar: kontrabass.
Hayden Powell markerte seg tidlig som en ny trompetstemme i norsk jazz. Ikke minst gjennom bandet Magic Pocket og stadig deltakelse i Trondheim Jazzorkester. I 2011 ga han ut den første plata under eget navn, «The Attic», før han sist høst slapp «Roots and Stems» med trioen vi møter på Kampenjazz.
Kammerjazz av ypperste merke. De tre kan være unge av år, men mangler i dag overhodet ingenting av autoritet og tro på egen musikk. Og det har de fullstendig rett av. «Roots and Stems» var helt klart en av de sterkeste utgivelsene i 2013. Dette blir stort!