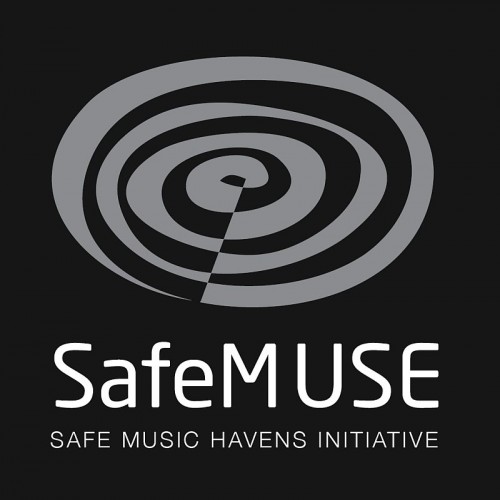 Samspill International Music Network, Open Xpressions og MØST inviterer til:
Fredag, 7. november 2014 – 11:00 til 13:00
Gratis
Tenk deg at du fikk politi på døren etter sist spillejobb, og ble nektet å spille mer offentlig. Eller at de dukket opp på konserten din og arresterte bandet – og hele publikum… Ytringsfrihet er ingen selvfølge mange steder på kloden. Heller ikke kunstnerisk ytringsfrihet. Kolleger fengsles, tortureres og møter verre skjebner – fordi de driver med sin musikk.
På Frilansfrokosten den 7. november får vi besøk av Sina 
og
 Jan Lothe Eriksen.
Prosjektleder Jan Lothe Eriksen, SafeMUSE, som har som fremste oppgave er å legge til rette for at forfulgte musikere og komponister skal komme til et trygt sted og ha muligheten til å arbeide med musikken sin.
Residensmusiker Sina, black-metal-artist fra Teheran, nå i residensopphold i Orkanger og som arbeider med norske kolleger med bandprosjektet From the Vastland. 
Vi vil også få se utdrag fra arbeidet med dokumentaren BlackHearts, der Sina er en viktig karakter. 
Denne frokosten går på engelsk. 
LIVING AS A MUSICIAN – WITHOUT FREEDOM OF EXPRESSION Imagine that police come at your door after the last gig, and were refusing you to play public anymore. Or that police appeared on your concert and arrested the band – and the whole crowd … Freedom of expression is not given in many places on the globe. Nor is freedom of artistic expression. Colleagues are imprisoned, tortured and even meet worse fates – because of their music. 
Project Manager Jan Lothe Eriksen, Safe Muse, whose primary task is to facilitate safe music havens and safe music residencies for persecuted musicians and composers.
Resident Musician Sina, black-metal artist from Tehran, now hosted in Orkanger and working with Norwegian colleagues and the band project From the Vastland.
We will also show excerpts from documentary Blackhearts, where Sina is an important character.
to sign up: https://www.musikknettverk.no/pamelding?field_kursp_melding=8446