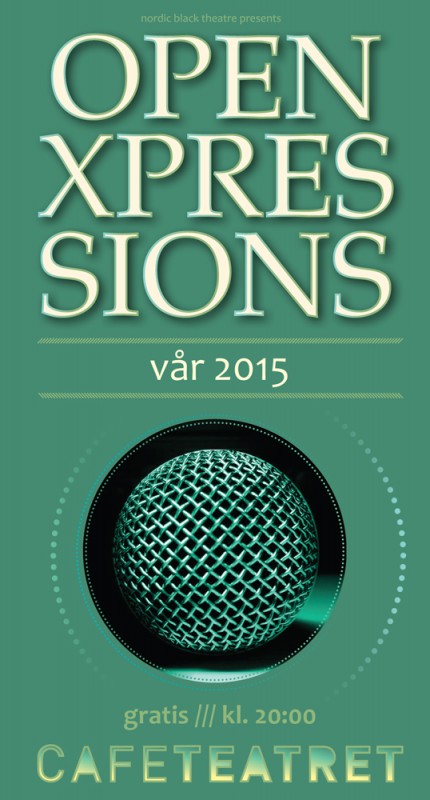 Open Xpressions will continue at Nordic Black Theatre / Cafeteatret throughout 2015!  As well as the regular sessions at Cafeteatret, we are looking forwards to Open X in Trinidad in february! we will choose some artists to join the house band at Urban Sound Studios for a new album project and some special sessions outside and in other places in Norway!
Dates for Cafeteatret:
4. februar
25. februar
18. mars
29. april
27. mai
17. juni
sign up / påmelding will be from 7 pm / kl. 19:00, the showcase with invited artists will start at 8pm / kl. 20:00 and the open stage begins thereafter.
Welcome!!