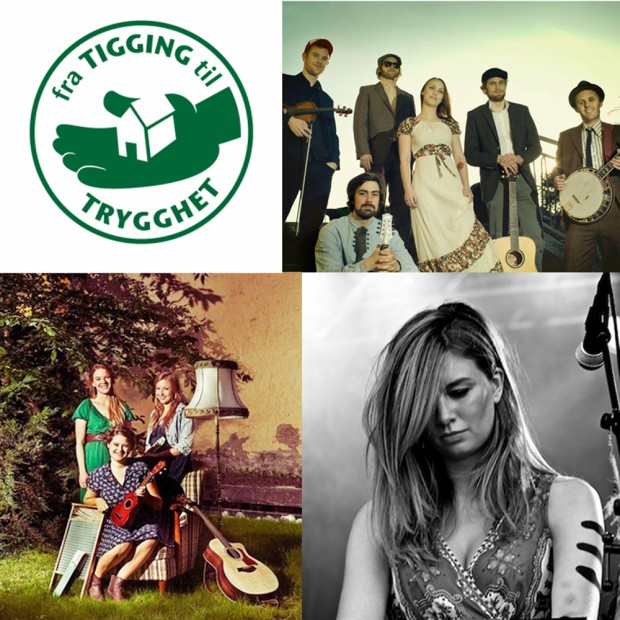 Organisasjonen Fra tigging til trygghet (https://www.facebook.com/tiltrygghet) inviterer til bistandskonsert på Caféteatret! 19. august stiller One Day I'll Be A Little Old Lady, Sweet Marie og Karoline Wallace opp for en god sak, og kvelden vil by på mange gode musikkopplevelser.
One Day I'll Be A Little Old Lady er et norsk band bestående av Astrid Holtermann, Karoline Arnesen og Ingrid Aas Borge. Musikken er inspirert av blant annet folk, country, gospel og pop. Sweet Marie er et seksmannsband inspirert av amerikansk bluegrass, og stiller med flerstemt vokal og en imponerende instrumental spennvidde. Karoline Wallace og Torgeir Hovden Stamdal er en norsk gitar- og vokalduo som blant annet spiller egne jazzlåter.
Det vil også bli presentert noe informasjon om arbeidet FTT driver i Sudan. Organisasjonens arbeid består i hovedsak av støtte til driften av et senter for barn og unge som lever på gaten i Port Sudan. I år har vi også utvidet prosjektet med støtte til skolegang for flere av ungdommene som benytter seg av senteret. Alt arbeid baseres på frivillig innsats, og inntektene fra konserten vil gå uavkortet til prosjektet i Sudan.
Tid: 19.30 (dørene åpner kl. 19.00)
Cc: 150 kr.