SØNDAG 27. NOVEMBER KL 20:00
PUNKT besøker Kampenjazz
Søndag 27. november – Punkt II
Live: Jens Kola: trommer, Johannes Vaage: gitar, Stian Balducci: elektronikk, Idar Eliassen Pedersen: trompet
Live remix: Jan Bang: live sampling, elektronikk, Audun Kleive: perkusjon, elektronikk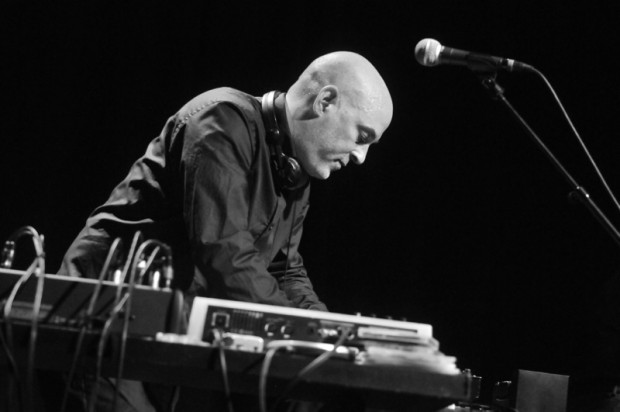 For de som vanker på den månedlige Punkt Klubb i Kristiansand er kvartetten vi møter i kveld velkjent. De har bidratt der – og på festivalen – i et par år nå. For oss som ikke vanker i Kristiansand til daglig blir dette et møte med talentfulle nye og spennende stemmer.
Til å forestå remixen denne dagen i Punktkjerka har de pekt ut Jan Bang og Audun Kleive – to musikere som ikke bare er sentrale deler av kretsen i og rundt Punkt, men som har store navn over hele spekteret av improvisert musikk, nasjonalt så vel som internasjonalt.
Dans, Jan, dans!
PUNKT Festivalen besøker Kampenjazz
1.-3. september /// Kristiansand
Punkt 2016 continues the festival's genre-blind quality focus: From British Three Trapped Tigers' high energy progressive rock, to the melodic, seventies-inspired wonders of last year's Norwegian pop sensation Band of Gold. From well-known names for the Punkt audience like Stian Westerhus and Bugge Wesseltoft's New Conception of Jazz, who celebrate their 20th anniversary this year, to new acquaintances Erlend Apneseth Trio and pianist Ingfrid Breie Nyhus.
There will also be a focus on the legendary German label ECM: Founder and producer Manfred Eicher visits us to talk about the label, and Punkt features the release concert for one of ECM's main releases this year: the album «Atmosphères» by the new constellation Tigran Hamasyan / Arve Henriksen / Eivind Aarset / Jan Bang.
The audiovisual aspect has always been important at Punkt. This year's co-operation with Kristiansand Kunsthall is an exhibition by the profiled light and video artist HC Gilje.
As always, all concerts will be remixed live. Remixers and seminar holders will be announced later.
Festival Pass and Day Passes are available here
http://www.punktfestival.no