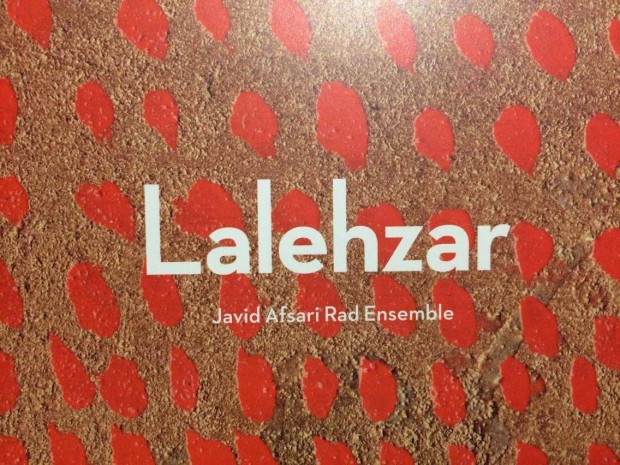 dørene åpner kl. 19:00
konserten begynner kl. 20:00
Javid Afsari Rad Ensemble gir ut CDen Lalehzar på plateselskapet Jazzland Recordings. I den forbindelse inviterer ensemblet på releasefest. Det blir en mini-konsert med ensemblet, muligheter for å kjøpe plata og noe drikke i baren. Gratis inngang!
Javid Afsari Rad Ensemble ble etablert av Javid Afsari Rad i 2007 og består av Javid på det persiske instrumentet santur, en strykekvartett, to perkusjonister, samt en gjesteopptreden av vokalisten Vida Afsari Rad. Ensemblet ga ut sitt første album i 2007, da under navnet Rumi Ensemble. Ensemblet spiller komposisjoner av Javid som er inspirert av persisk, indisk og arabisk musikktradisjon. Javid vokste opp i Iran, men har bodd 30 år i
Norge. Dette har gjort at musikken hans også har fått et preg av vestlig klassisk musikk. På denne platen har han vært inspirert av blant annet suiter fra barokken, hvor alle satsene har forskjellig rytme og karakter. Ensemblets første album ble gitt ut på Ta:lik records i 2012 og ble godt mottatt av pressen og ble bl.a. kåret til «Top of the world album» i det britiske musikkmagasinet
Songlines.
Ensemblet vil denne kvelden bestå av:
Javid Afsari Rad – santur
Harpreet Bansal – fiolin
Sara Övinge – fiolin
Bendik Foss – bratsj
Masa Zivkovis – bratsj
Tove Margrethe Erikstad – cello
Adrian Fiskum Myhr – kontrabass
Habib Meftah Boushehri – perkusjon
Trykk her
for å komme til Javid Afsari Rads hjemmeside.
Trykk her for å komme til arrangementet på Facebook.
Trykk her for å se en film av Javid Afsari Rad Ensemble