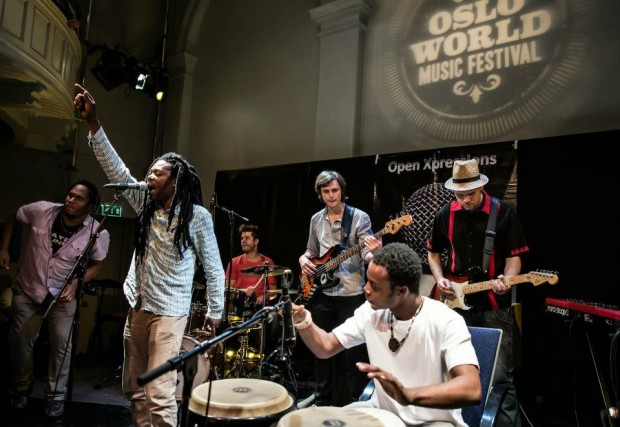 Can't make it?? Livestream here:
http://www.ustream.tv/channel/nordicblacktheatre-livestream?utm_source=crowd-live-backend&utm_medium=visit-channel&utm_campaign=notifications
A special Open Xpressions in collaboration with Oslo World festival!
On our sizzling showcase we have:
Dion Isaiah
https://open.spotify.com/artist/3voFDI6eBJt7uGs6c91sws
Traces Gosepel Choir
http://tracesgospel.com/
from Oslo World – Paradise Sorouri

Paradise Sorouri
Life has not been easy for Paradise Sorouri. In the past seven years, the 27-year-old has been forced to flee her country twice, received more death threats than she can count, and was brutally beaten by 10 men on the street and left to die. Her crime? She covers her head with a baseball cap instead of a hijab, raises her voice for women's rights, and is Afghanistan's first female rapper.
https://www.theguardian.com/music/2016/dec/01/afghanistan-first-female-rapper-paradise-sorouri-143band-interview
https://www.youtube.com/watch?v=0PZe6Z0wLZ8
After which the stage is OPEN! for all forms of xpression – dance, music, poetry, stand-up – whatever!
To be on the open stage simply turn up at 19:00 and sign your name in the book. We start the showcase at 20:00, so the open stage will start a little after 21:00
Free entrance
—————————————————————
Welcome to one of the most positive, dynamic and inclusive open stages in Oslo!
Musicians * Dancers * Actors * Poets * Singers * Comedians /// All xpressions are welcome!
free entrance and open to all ages
sign-up for open stage from 7pm
påmelding for åpen scene fra kl. 19:00
showcase begins  kl 20:00 / 8pm /// after showcase the stage is OPEN