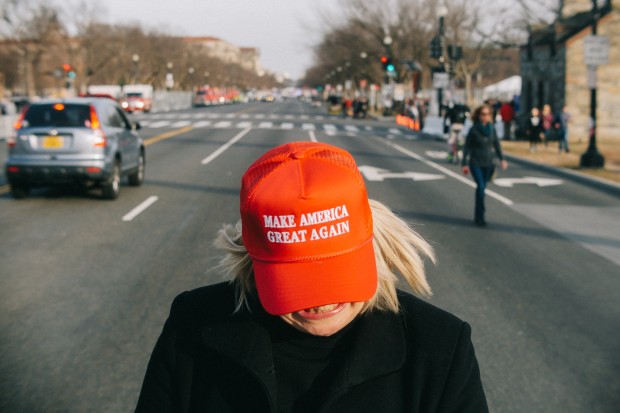 Når: Onsdag 14. mars 19:00
Hvor: Nordic Black Theatre / Cafeteatret
Billettsalg i døra: 200,-
billetter kan kjøpes på forhånd her: https://nordicblacktheatre.hoopla.no/sales
OIT har invitert Kate Pendry til å framføre sin forestilling Human Tsunami: Trump på Cafeteatret onsdag 14. mars: Et fabelaktig stykke gonzo-teater om USA's 45. president!
Vi rammer inn gjestespillet med et knippe lesninger av Rapid Response Plays som svarer på det aller siste som har skjedd rundt Trump i uka som leder opp til forestillingen.
Dørene åpner 18:00, og forestillingen starter presis kl. 19:00.
Det blir en kort pause mellom lesningen og Human Tsunami: Trump.
Baren er åpen før forestillingen og i pausen.
Varighet: Ca. 2t 30 min inkl. pause.

Gjestespill: Human Tsunami: Trump
Language: English
Performed by: Kate Pendry
Concept: Mads Sjøgård Pettersen, Kate Pendry
Manuscript: Kate Pendry
Film: Eirik Evjen
Performance photos: Mads Sjøgård Pettersen
Location photos: Eirik Evjen
A 90 minute solo piece of documentary/gonzo theatre about Pendry's trip to Washington DC in January 2017 to witness the inauguration of Donald J. Trump as 45th President of the United States.
The piece follows the chronology of the days leading up to the inauguration , the inauguration its self and the marches the following day. The dramatic 'pillars' of the play are Washington's historic monuments: Arlington Cemetery, Lincoln Memorial, the graves of the Kennedy brothers, the Trump Hotel and the White House.
The piece can be regarded as 'gonzo theatre', where the artist as observer is also placed into the events, both as a witness and (unwilling) character.
Previously performed in Oslo, Fauske, Straumen, Gotland, Copenhagen & New York and at  Porsgrunn International Theatre Festival.
Les mer om Kate Pendry her.
Lesning med OIT: Rapid Response Plays
Kate Pendry har arbeidet med rapid response som metode de siste årene. Vi lar oss inspirere av arbeidet hennes når vi inviterer et knippe dramatikere fra inn- og utland til å skrive korte 3-minutters stykker om ståa i verdenspolitikken i uka som leder opp til 14. mars.
Innen den tid kan alt skje: Har Trump blitt stilt for krigsrett? Hvem har Trump erta på seg via Twitter? Har han trykket på den store, røde knappen enda?
Dramatikerne
Vi inviterer profesjonelle utenlandske dramatikere til å skrive Rapid Response Plays. I tillegg samarbeider vi med ungTEKSTakerhus ved Akershus Teater, og inviterer noen av deres unge dramatikere til å delta med sine tekster.
Profesjonelle dramatikere
Pia Wilson (USA)
Flere navn avsløres etterhvert.
Unge dramatikere fra ungTEKSTakerhus
Sofie Frost
Regine Folkman Rossnes
Benjamin Lønne Røsler
Skuespillere: Eirik Skåden, Elisabet Hagli Aars, Kristine Rui Slettebakken
Regi: Øystein Ulsberg Brager
Språk: Norsk og engelsk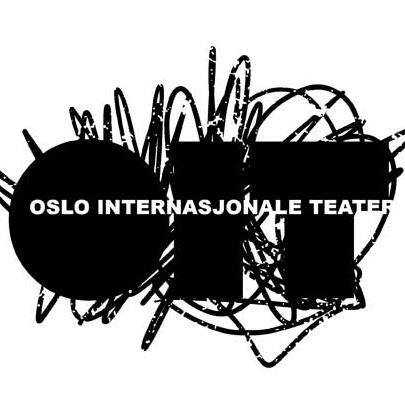 for mer info se: https://oslointernasjonaleteater.com