Søndag 8. april kl. 20:00 – Arild Andersen & Christian Meaas Svendsen duo 
Arild Andersen, Christian Meaas Svendsen: kontrabasser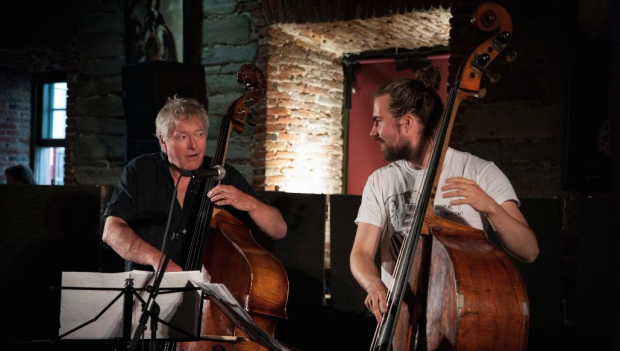 Foto: Thomas Bjørndahl
Legenden Arild Andersen og ungfolen Christian Meaas Svendsen ga en konsert under Kongsberg jazzfestival i 2015 som er brent i minnet hos de som var der. Med et repertoar av begges komposisjoner, folketoner fra Midtøsten, coverlåter av Simon Garfunkel og Ornette Coleman, Bach-sonater og en glitrende dose fri-impro, var konserten en gedigen hit under festivalen.
Når de nå begge har ledig tid i sine travle kalendre, er de klare for å dykke dypere ned i denne bassistiske verden. Og hvor skjer det? På Kampenjazz, selvfølgelig!
Det er bare én ting å si: Be there – or be damned!