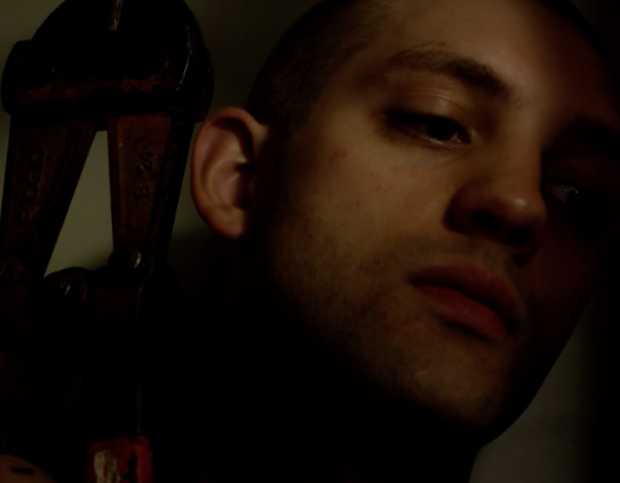 Vi syns ikke det er nok arenaer for kortfilmer, derfor tar vi saken i egne hender og gir dere Kortflix! I samarbeid med Nordic Black Theatre inviterer vi til kortfilmvisning på Cafeteatret. Vi vil fremme kortfilmer, både i fiksjon- og dokumentarformatet, samt regissører og skuespillere.
Ta med kjæreste, venner og familie for å se prisvinnende kortfilmer!
dørene er åpen fra ettermiddagen – første film begynner kl. 19:30
Arrangementet er GRATIS!!
den 28. august viser vi:
Premiere:  «Vincent» av Eirik Tveiten
også:
Norsk film:
«I overkant» av Simen Gjersvold
– I overkant er en selvreflekterende mockumentar om en filmstudent som sliter med å leve opp til egne ambisjoner og forventninger under innspillingen av sitt avgangsprosjekt. Hvem sa at å følge drømmene sine skulle være gøy?
«Dyret» av Ole Sebastian Kåss
– Siri er 15 år og forelsket for første gang. Alt hun ønsker er å gå på taekwondo med gutten hun liker, men for å få til det må hun først overvinne barnevernet, samfunnets fordommer og dyret som vokser i henne.
«Kill the Rich» av Alexander Kereklidis Turpin
– Hvordan hadde verden sett ut hvis det rikeste mennesket døde hver dag? I desperasjon over å leve i en verden hvor de 8 rikeste har en samlet formue som er større enn den fattigste halvdelen av jordens befolkning, starter to visjonærer å drømme om rettferdighet. Men kan de omvandle sine idéer til praksis?
«No Man Is an Island» av Ali Parandian
– Erffan, Amir og Carlos hyggelige pilsing ved elva blir avbrutt av en mann som kaller seg Jesus. Med seg har han et budskap om toleranse, forsoning og brorskap.
Utenlandsk:
«Counterfeit Kunkoo» av Reema Sengupta
– I en by som huser millioner oppdager Smita en merkelig betingelse for å leie et hus i Mumbais middelklasseområde. Hun er den ideelle leietaker, bortsett fra en massiv feil – hun er en indisk ugift kvinne.
Velkommen!