søndag 20. Januar
Kampenjazz presenterer:
Into the wild hills
Morten Halle: saxofon og fløyte, Gunnar Halle: trompet, Helge Lien: piano, Christian Meeas Svendsen: bass, Andreas Wildhagen: trommer
kl. 20:00
billetter kan kjøpes her:https://nordicblacktheatre.ticketco.events/no/nb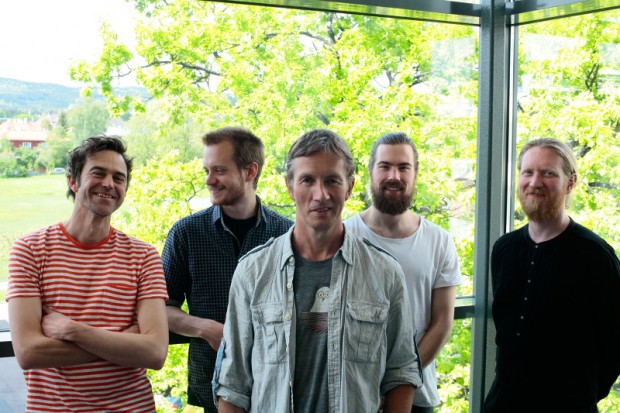 Into the wild hills første utgivelse "Jazz album 2018" presenterer en ny sammensetning av musikere som spenner over fire tiår med norsk jazzhistorie: Veteranen Morten Halle (1957), Gunnar Halle (1973), Helge Lien (1975) samt «ungdommene» Christian Meeas Svendsen og Andreas Wildhagen (begge 1988).
Materialet som det improviseres over og rundt er syv nye komposisjoner av Morten Halle, skrevet spesielt for bandet. Musikken er enkel og tilgjengelig men inneholder små forhindringer som sammen med musikernes kreative lekelyst gir de som lytter stadig nye opplevelser på turen – stadig videre «Into the wild hills».
Albumet ble spilt inn i Norges Musikkhøgskoles studio vinteren 2016. Ulf Holand har tatt opp og mikset musikken og sørget for et åpent og naturlig lydbilde som tar vare på dynamikken og de ulike klangfargene i det helakustiske lydlandskapet.