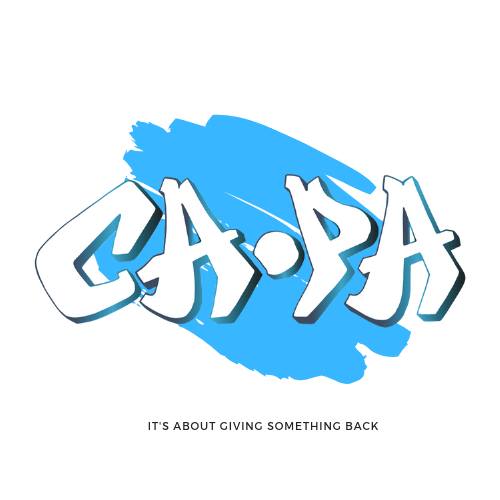 WHAT IS CA•PA?
CA•PA is a non-profit project inspired by the organization Hiphop4hope and their vision to fight against street violence in Manila, The Philippines. Where youth fight to survive in and out of the worlds most challenging and impoverished slums. That's where hip hop dance can help them to transfer the experienced into something positive. Hiphop4hope have been visiting slum areas in Metro Manila giving free dance workshops for hundreds of children inside theirs neighborhood.
CA•PA is now working on bringing the same spirit to Calapacuan, a muslim village in Subic Bay Olongapo in Manila, The Philippines.
With a goal to become a non-profit organization.
WHO IS WORKING BEHING CA•PA?
We are a crew from Norway, Canada and U.K. planing to give two days of free dance workshops and gifts. The workshops will be held by Kashmir D. Leese and Pierre-Michel Jean-Louis on a basketball field in the neighborhood area.
The gifts are bags that contains CA•PA t-shirt and hoodie, school equipments and toiletries. We want to collect up to 500 bags to give away inside the village.
In Oslo we're a crew that works on how to make this project possible. Do you have ideas or want to help out?
Don't hesitate to take contact!
WHAT DOES CA•PA STAND FOR?
CA•PA stands for Calapacuan, the adress to the muslim village where Georgia May Anta, the project leader was born.
HOW DO WE GET THE MONEY?
By using what we have and people we know, we want to create event in Oslo every month to show elements within performing arts. With a collaboration with Nordic Black Theatre, we'll arrange different concepts of events with performances.
We want to build platforms for every artist to come forward and grow their craft. It's a place for all kind of people who entertain and engage each other in their art form. Let's support each other and bring awareness of the creativity in us.
WHERE DOES THE MONEY GO?
Our goal is to collect 50.000kr till july – 6 events. 5000 – 10 000kr per event. With entrance price and possibility to buy t-shirts and hoodies, we are sure this will be successfully.
The money will go to make the event in The Philippines, 12-14th of july 2019 and external equipments, travels, gifts and equmintes for the crew in film and pictures.
Do you want to know more about CA•PA don't hesitate to take contact.
Mail: ca.pacu.project@gmail.com
or georgiamay.anta@gmail.com