Velkommen til kvinnedagen-vorspiel med Doc Lounge ??
Vi byr på Norgespremiere på filmen «The Heat» og standup!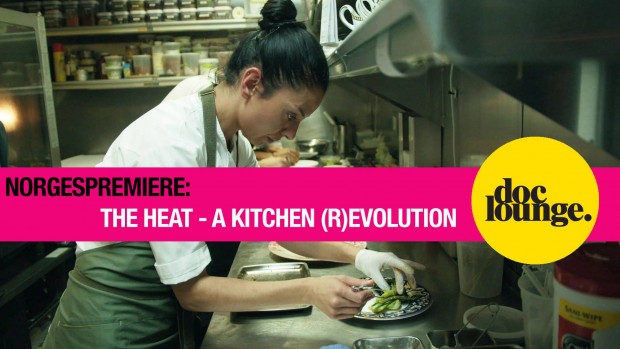 DØRENE ÅPNER / DOORS OPEN: 18.00
EVENTET STARTER / EVENT STARTS: 19.00
??PROGRAM FOR KVELDEN:
19.00: Standup med Marthe og Hani
19.30: Norgespremiere på «The Heat»
?STANDUP – OM KOMIKERNE:
Marthe Feiring og Hani Hussein kickstarter kvelden og tar med seg ferskt feministmateriale til scenen – og noe uprøvd.
Marthe er en sjarmbombe av en komiker med et bredt humorarsenal av selvopplevde historier og treffende observasjonshumor. Hun har stått på byens undergrunnsscener siden 2014 og nå ukentlig med nytt materiale på Henriken og andre klubber. Hani Hussein beskriver seg selv som en annerledes jente, men som har gått hele livet og trodd hun var helt vanlig. Også stor fan av Die Hard 3 og Arsenal.
?NORGESPREMIERE – OM FILMEN:
The Heat – A Kitchen (R)evolution er en film om HEAT! ? Kvinner deler sine erfaringer fra kokkeyrket, som er en mannsdominert industri. Urettferdighet og hierarkier eksisterer ofte på restaurantkjøkkenet. I filmen reiser regissøren Maya Gallus reiser rundt i verden og møter syv inspirerende kvinnelige kjøkkensjefer i jakten på endring.
TRAILER: https://www.imdb.com/videoplayer/vi773831193
"There is no time if you are slammed on a friday night to say I'm sorry if I called you a fucking whore" – The Heat
ENGLISH: The Heat – A Kitchen (R)evolution is a film about HEAT! ? Women discuss their experiences as chefs in an industry dominated by men, where hierarchy and harassment are a common trait. We follow director Maya Gallus' search for change, through conversations with seven successful female chefs from around the world, each with their own perspectives and backgrounds.
Lengde: 75 minutter
Språk: Engelsk
STED: Cafeteateret på Grønland, Hollendergata 8.
(Ta 37-bussen til Politihuset.)
Billetter selges i døren: 70,- (50,- for studenter)
Støttet av Norsk Filminstitutt.
Om Doc Lounge:
På Doc Lounge i Oslo får du servert det beste av internasjonal dokumentarfilm. Doc Lounge Oslo har fra februar 2016 hatt månedlige dokumentarfilmvisninger. Med Doc Lounge ønsker vi å holde inspirerende kvelder basert på gode dokumentarer, med tilskudd av musikk, underholdning, foredrag, forestillinger eller utstillinger. Arrangementene er lagt til første tirsdag i måneden på Cafeteateret.