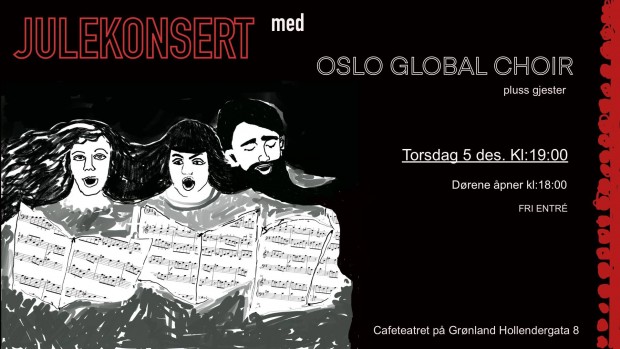 We are happy to announce our 2019 Julekonsert. This is an event we hold every year so people can come and enjoy the songs we've been working on.
Come join us, sing along and have a few drinks.
Oslo Global Choir will also feature extra performances from its members.
Conducted by Ombeline Chardes.
Doors: 6pm
Concert: 7pm
This event is Free Entry / Gratis