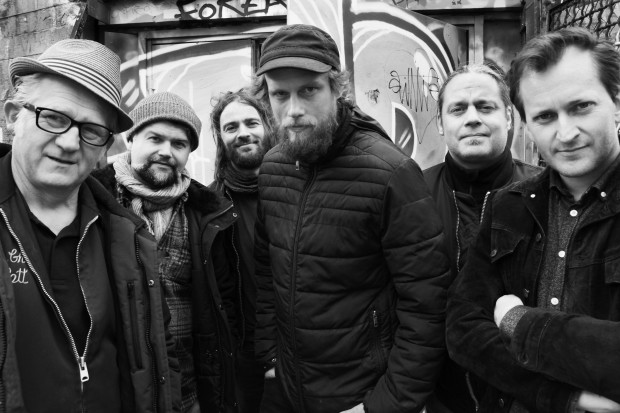 Lørdag 15. august, kl. 20:00,  100 kr
(Dørene åpner kl. 19:00)

Wild Man Riddim består av veteraner fra Oslos Ska/ Reggae- miljø (The Phantoms/ No Torso/ Fence) og spiller en salig blanding av ska/ reggae/ jazz og afrobeat. Bandet slapp sitt andre album «Worldwide Frequency» digitalt på BRIXTON RECORDS (Spania) som blant annet huser The Aggrolites, New York Ska- Jazz Ensemble, David Hillyard & The Rocksteady Seven. Tilgjengelig på vinyl på No. 53, Platebutikken Big Dipper, Platebutikken Tiger (Fysisk Format & Diger) og Bare Jazz.
For tiden jobber bandet med plate nummer 3 som kommer i første halvdel av 2021.
Bandet:
Morten Midre – Bass
Atom Jr.- Trommer
Martin Caspersen – Orgel
Brage Rognlien – Trombone
Michael Strutt- Saksofon
Martin Brostigen – Gitar
SMITTEVERNSREGLER
Vi følger myndighetenes smittevernsregler og sørger for en trygg konsertopplevelse.
• Billetter kjøpes på TicketCo og selges ikke i døren.
• Vi tilbyr mat (pizza) og drikke.
• Du bestiller og får servert mat/drikke ved bordet ditt. Betaling kun med kort/Vipps.
• Dørene åpner én time før konsertstart og vi anbefaler at du kommer tidlig.
Vi gleder oss!