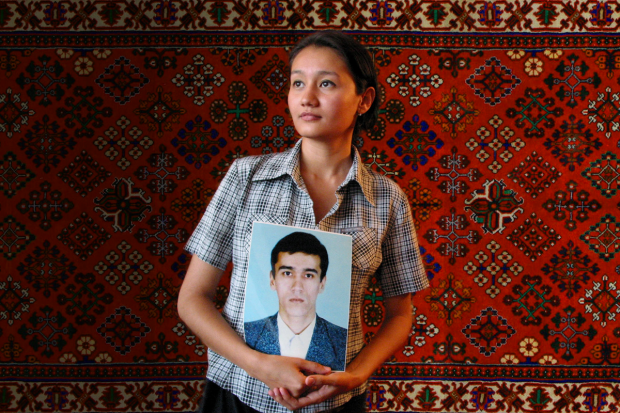 DETTE ARRANGEMENTET ER DESSVERRE AVLYST.
Tirsdag 15. desember, kl. 19:00, 80 kr / 50 kr (student). Billetter forhåndskjøpes.
(Dørene åpner kl. 18:00)

Magnus Gertten, 98 min, Uzbekistan.
She stood up against a brutal regime. They took her brother, but never broke her hope.
Only the Devil Lives Without Hope is a real-life thriller about love, betrayal, spies, assassins and the unbreakable hope for a brother, locked in a desert prison called «The Place of No Return». Dilya became a human rights activist the day her brother Iskandar was thrown in prison, accused of being a terrorist. For years she challenged the dictatorship, and the consequences were brutal. She had to escape the country but realised that the regime who took her brother was closer than she could ever imagine.
OM DOC LOUNGE:
På Doc Lounge i Oslo får du servert det beste av internasjonal dokumentarfilm. Doc Lounge Oslo har fra februar 2016 hatt månedlige dokumentarfilmvisninger. Med Doc Lounge ønsker vi å holde inspirerende kvelder basert på gode dokumentarer, med tilskudd av musikk, underholdning, foredrag, forestillinger eller utstillinger.
SMITTEVERNSREGLER
Vi følger myndighetenes smittevernsregler og sørger for en trygg opplevelse.
• Billetter kjøpes på TicketCo og selges ikke i døren.
• Vi tar i mot bestillingen ved bordet ditt. Betaling kun med kort/Vipps.
• Dørene åpner én time før start og vi anbefaler at du kommer tidlig.
Velkommen!