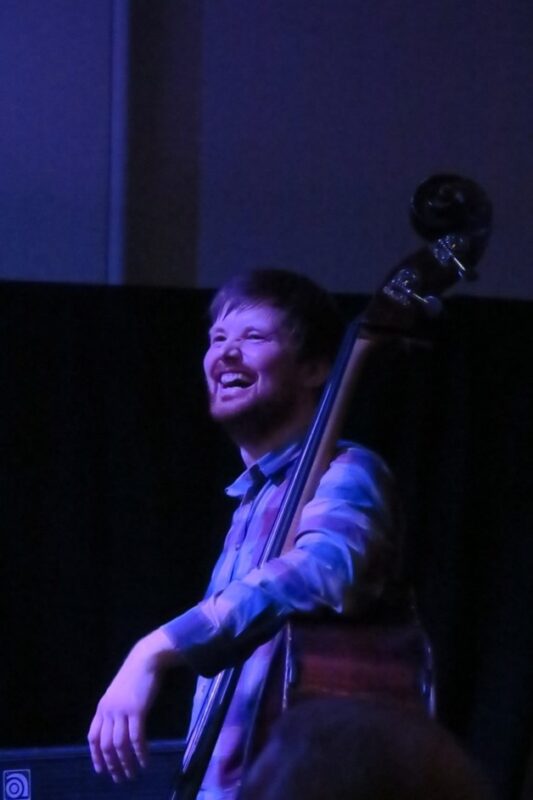 Søndag 21. november kl. 20:00.
Konserten er støttet av Norsk Jazzforum og CREOs vederlagsfond.
Som sin tredje og siste preken for jazzkjerka serverer årets residerende kapellmester oss en ny spennende kvartett.
Ljungkvist og Vågan fant tonen på albumet «Inland Empire» i fjor. Med Jon Fält har vi to svenske musikere som Vågan kjenner godt fra før – vi husker med glede kvintetten the Deciders der de to inngår. Slovenske Kaja Draksler er en like kjent musiker for de som følger med på den frie improviserte musikken i Europa. Sist samarbeidet hun med Vågan i prosjektsamarbeidet mellom kvartetten Hearth og Trondheim jazzorkester.
Nå kommer disse fire til Kampenjazz som en ny spennende kvartett, en kvartett som vil gi oss nye musikalske erfaringer.
Nytt band! Ny musikk! Nye erfaringer! Kampen Våganza!