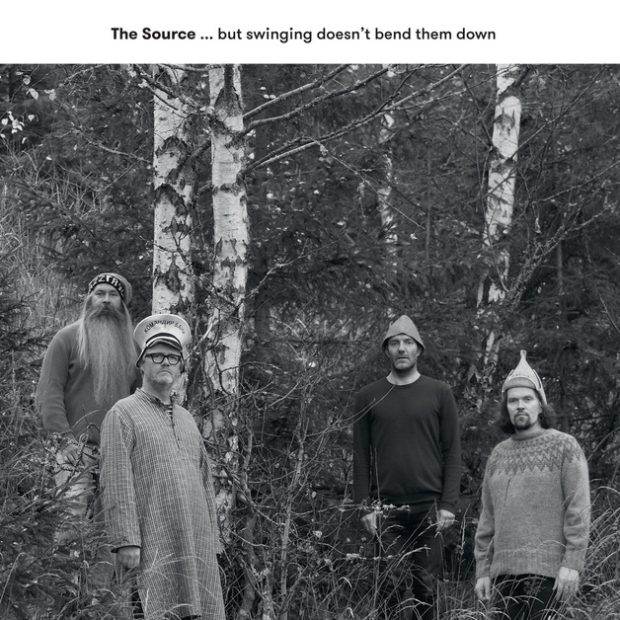 Søndag 27. mars kl. 20:00
Øyvind Brække: trombone, Trygve Seim: saksofoner, Mats Eilertsen: kontrabass, Per Oddvar Johansen: trommer
Foto Knut Bry
En delt interesse for Ornette Colemans musikk fra rundt 1960 fikk fire studenter ved jazzlinja i Trondheim til å lage band drøyt tretti år seinere. De kalte bandet for kilden – The Source. Resten er historie.
The Source har siden starten vært et overflødighetshorn, noen vil kalle det en Pandora-boks, av musikalske ut- og innfall med inspirasjon fra hele verden. Alt skapt i lag med et enormt, fargerikt panorama av gjester. En rein kvartettkonsert med det tretti år gamle bandet har vært en sjelden begivenhet. Nå kommer kvartetten til Kampenjazz.
Høsten 2021 slapp de albumet «…but swinging doesn't bend them down», med tittel hentet fra Robert Frosts dikt «Birches». Tittelen rommer også barnets drøm om å klatre i trærne og svinge med bjørkegrenene. Som barnets drømmer, spenner musikken over et stort register, i et spenn som reflekterer kvartettens store musiske omfang og aktivitet opp gjennom årene.
Hör björkarna susa – fra kilden!