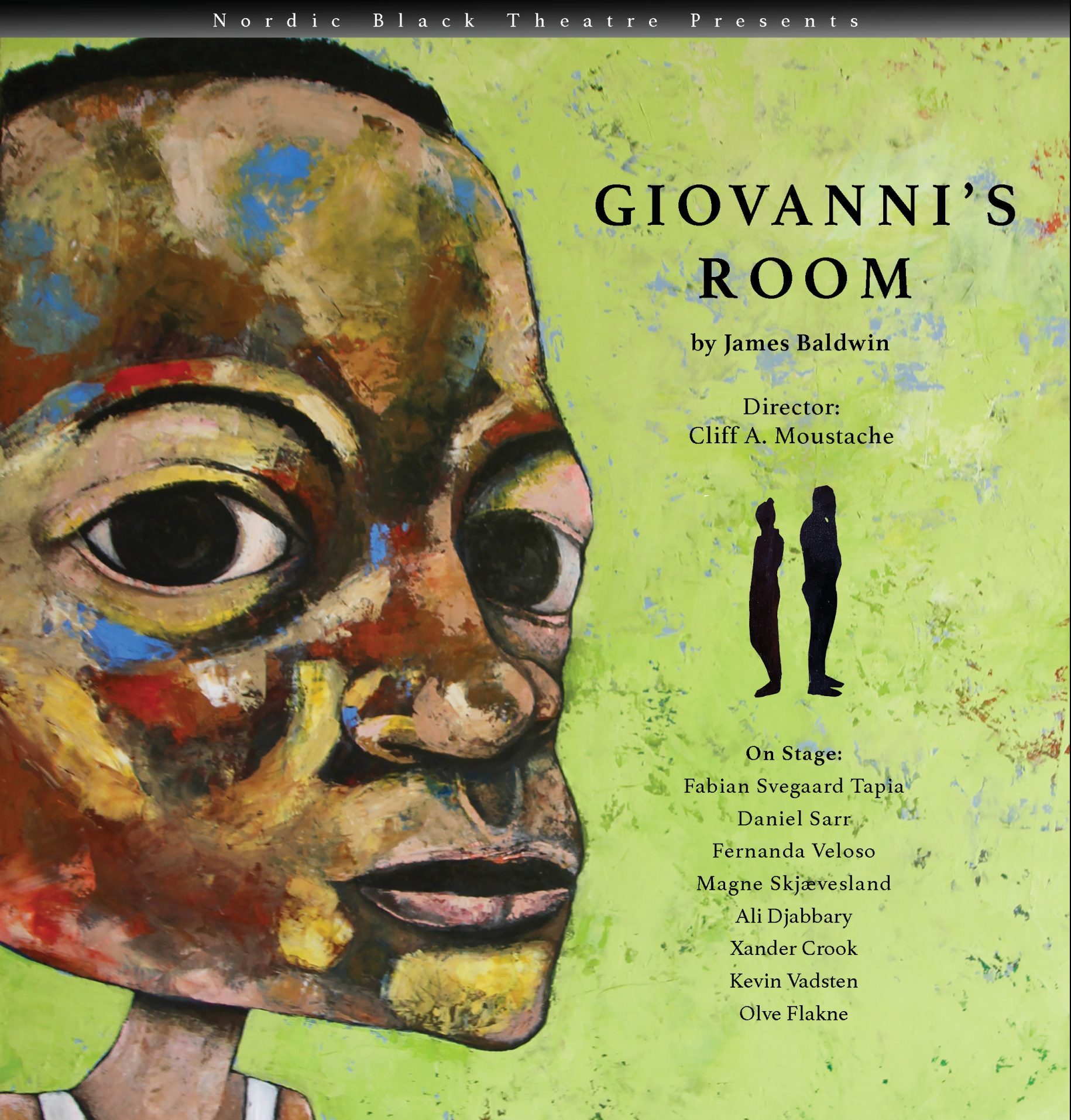 torsdag 23. juni kl 17:00 – Under Oslo Pride på Youngstorget
Oslo Pride lanserer et nytt tilskudd til festivalen i form av Pride Box, en scene dedikert til skeiv scenekunst, hvor Nordic Black Theatre setter opp en helt ny teaterversjon av James Baldwins roman «Giovanni's Room», en hjørnestein i skeiv litteraturhistorie.
Pride Box vil ligge på Pride Square på Youngstorget under Oslo Pride, som går av stabelen 18. til 27. juni. «Giovanni's Room» spiller på Pride Box torsdag 23. juni kl. 17. I tillegg spilles stykket på Nordic Black Theatre i perioden 5. til 9. september.
The performance is in English.
Also playing at Nordic Black Theatre, Hollendergata 8
5. – 10. september 2022
Giovanni's Room by James Baldwin
David, a young American in 1950`s in Paris. He is waiting for his fiancée, Hella to return from her holiday in Spain. But when David meets Giovanni, a handsome Italian barman, the two are drawn into an intense affair. Upon the return of Hella back to Paris, David rejects Giovanni for a safe future as a married man. His decision eventually brings tragedy.
The novel "Giovanni`s Room" by James Baldwin is dramatized by Cliff A. Moustache.
On Stage:
Fabian Svegaard Tapia
Daniel Sarr
Fernanda Veloso
Magne Skjævesland
Ali Djabbary
Xander Crook
Kevin Vadsten
Olve Flakne
Inspired by Neil Bartlett for BBC Radio play
Dramaturg: Hannah Wozene Kvam
Voice of David's father: Jason Nemor
Light/Scenography/Costume: Shiva Sherveh
Video: Sarah Rezayat
Poster: Zoya Taylor
Producer: Jarl Solberg
PR/Communication: Kamelia Javadi
Thanks to Riksteatret for props.