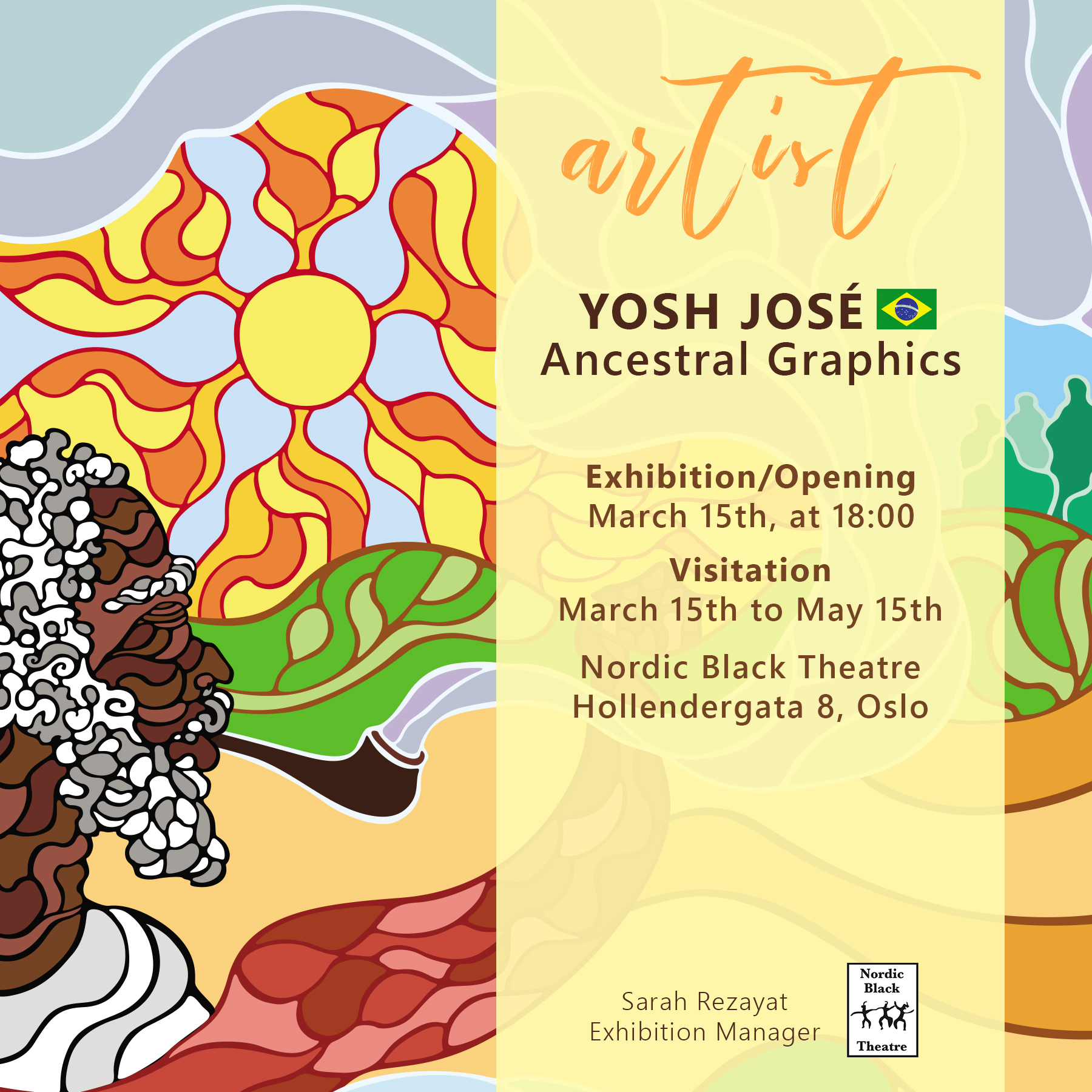 onsdag 15. mars kl 18:00, Gratis
Dørene åpner kl. 17:30
On Wednesday, March 15th we invite you to join us as we open Yosh Jose's Ancestral Graphics opening exhibition with an Artist Talk at the Nordic Black Theatre, in conversation with Fernanda Veloso.

Yosh José, originally from Salvador- Bahia, Brazil, is a visual artist who is a graduate of the Federal University of Bahia and also a post-graduate in Afro-Brazilian History and Culture from Visconde de Cairu College. In this exhibition, the artist brings to Oslo themes of afro-brazilian religions and orishas. The thematic was largely discovered and developed in the early 2000's in the process and somehow as a consequence of living as an immigrant in Norway. The culture, faith and ancestry of Bahia are part of the research. The artwork also posseses references from the urban life and behaviors of Salvador.
The work is presented on framed and unframed fine art paper and large fabrics, whereby the fabrics will be a part of a performance by actress Fernanda Veloso on the opening day. In this exhibition Yosh dives into his roots to create his handmade works. These are then vectorized so that they can be applied to different materials and dimensions.