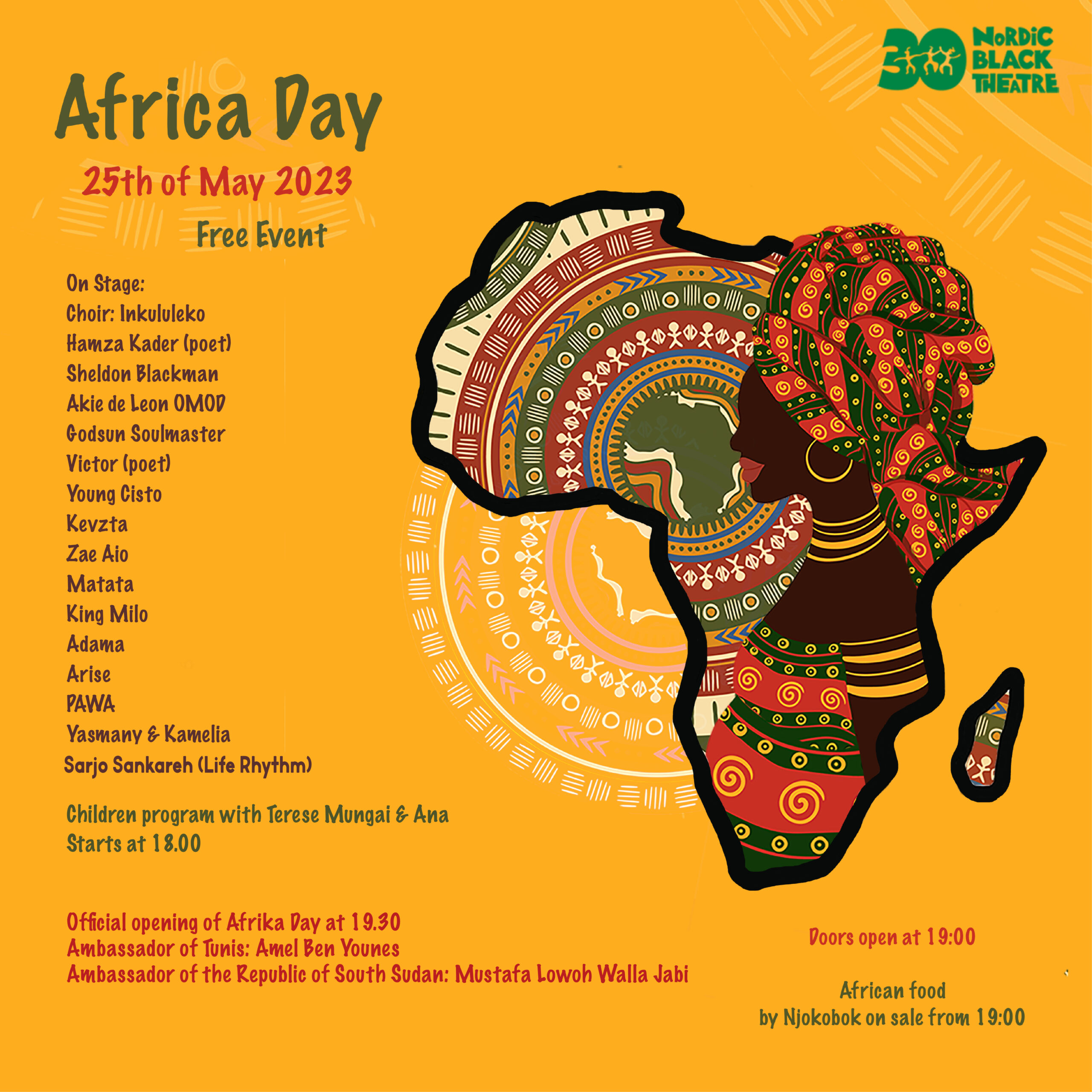 torsdag 25. mai kl 19:30, Gratis
Dørene åpner kl. 19:00
Join us for the celebration of AFRICA DAY on 25th of May 2023 at Nordic Black Theatre!
Children program with Terese Mungai and Ana at 18:00.
Official opening of Africa Day at 19.30
Ambassador of Tunis: Amel Ben Younes
Ambassador of the Republic of South Sudan: Mustafa Lowoh Walla Jabi
There will also be delicious African food on sale by Njokobok from 19:00.
On Stage:
Choir: Inkululeko
Hamza Kader (poet)
Sheldon Blackman
Akie de Leon OMOD
Godsun Soulmaster
Victor (poet)
Young Cisto
Kevzta
Zae Aio
Matata
King Milo
Adama
Arise
PAWA
Yasmany & Kamelia
Sarjo Sankareh (Life Rhythm)
Welcome!