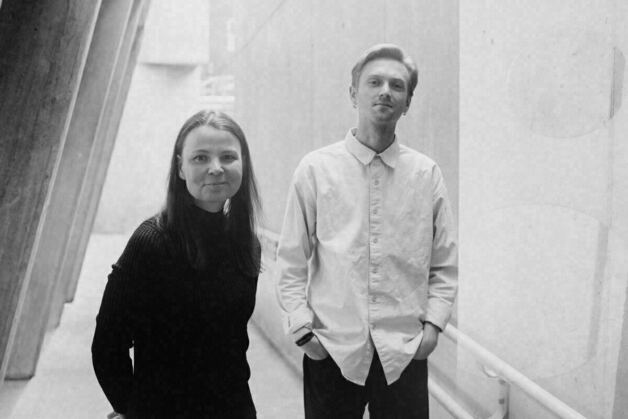 søndag 8. oktober kl 20:00, 230 kr/ 150 kr (medlem/student)/ under 18 år gratis
Dørene åpner kl. 19:00
Shannon Mowday: baryton-, alt- og bassaksofon, tubax og kontraaltklarinett, Jørgen Bjelkerud: trombone Foto Hanne Nygaard
Galumphing Duo slipper sin debutplate Contrast of Opposites på Kampenjazz. 'Galumphing' kan bety den utrettelige, nysgjerrige, lekne energien hos småbarn, valper og andre unger – et sted mellom leik og utforsking. Her ligger duoens musikalske kjerne, med rom for spontant og lekent samspill i improvisasjon, komposisjon og arrangement.
Jørgen Bjelkerud og Shannon Mowday deler et uttrykk et sted i et komplekst landskap mellom skrevet og improvisert musikk, mellom intendert og instantan komposisjon. Her er referanser til Johannes Sebastian Bach, kontrapunkt og til nordisk melodiføring. Med også Mowdays sterke røtter i den sørafrikanske rytmiske tradisjonen, søker de å utfolde seg fritt i samspillende improvisasjon.
Musikken er inspirert av den japanske maleteknikken ensō, et vindkast av inspirasjon, én bevegelse. Et øyeblikkets uttrykk for en tilstand der det umiddelbare overvinner det planlagte. Galumphing Duo gjør det organiske, ærlige, lekne og sårbare i de to musikernes musikalitet synlig.
The idea expresses itself in communication with the artist's hands, so that deliberation cannot interfere (Bill Evans på Kind of Blue)