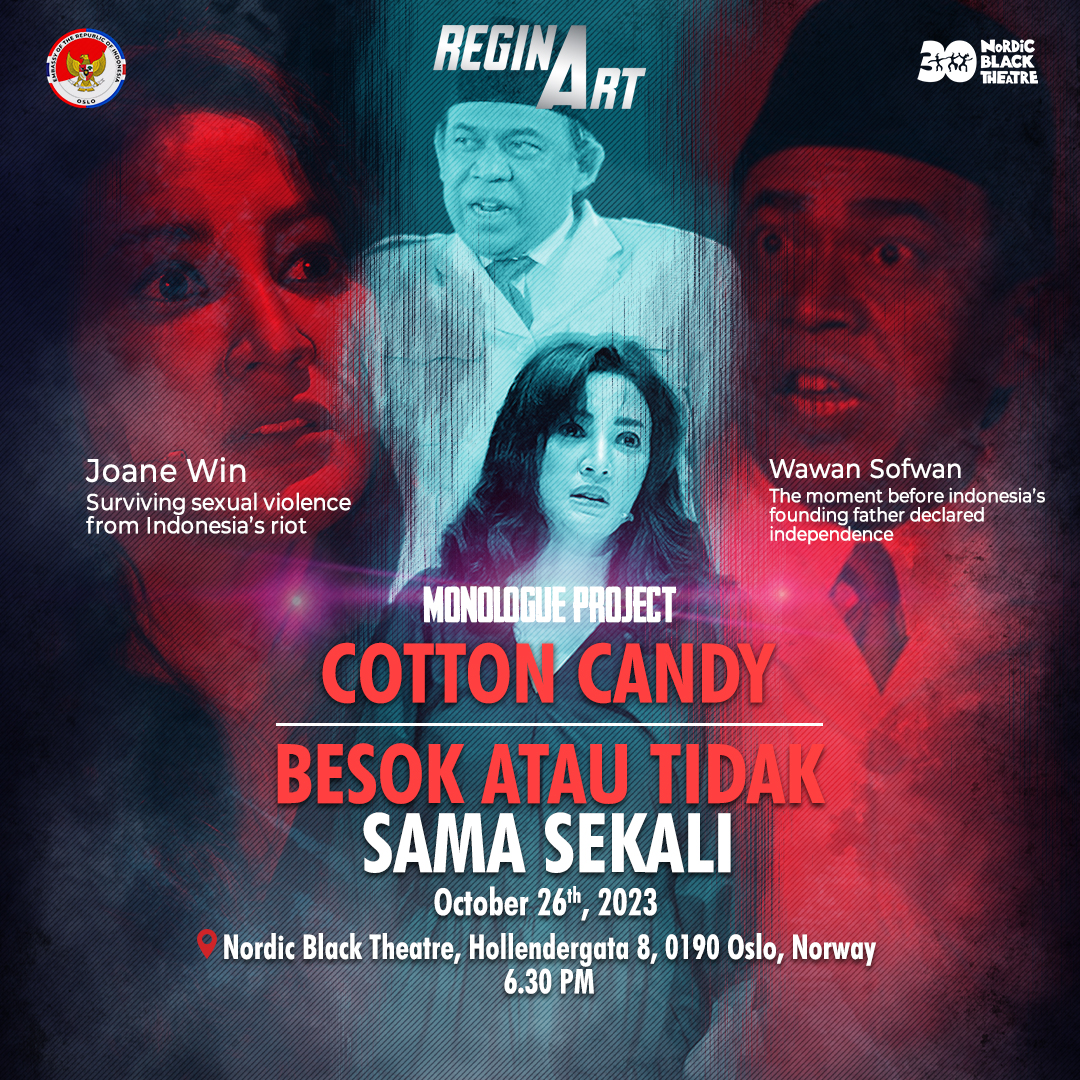 torsdag 26. oktober kl 19:30, Remember to take out free tickets
Dørene åpner kl. 18:30
All the way from Indonesia to Oslo:
Regina Art Monologue Project by @regina_artmedia :
«Cotton Candy» by Joane Win ( @reginasdiary9 )
About Lisa, a sexual violence survivor who struggles to overcome her trauma.
«Besok atau Tidak Sama Sekali» by Wawan Sofwan ( @wawansofwan65 )
About the inner struggle of Mr. Soekarno (Indonesia's first president) shortly before the reading of the Proclamation text.
This performance is supported by the Embassy of the Republic of Indonesia (KBRI) in OSLO ( @indonesiainoslo ) and Nordic Black Theater ( @blacktheatre ).